Barbara Paz: "Everything was born from the theater of the artists without a stage"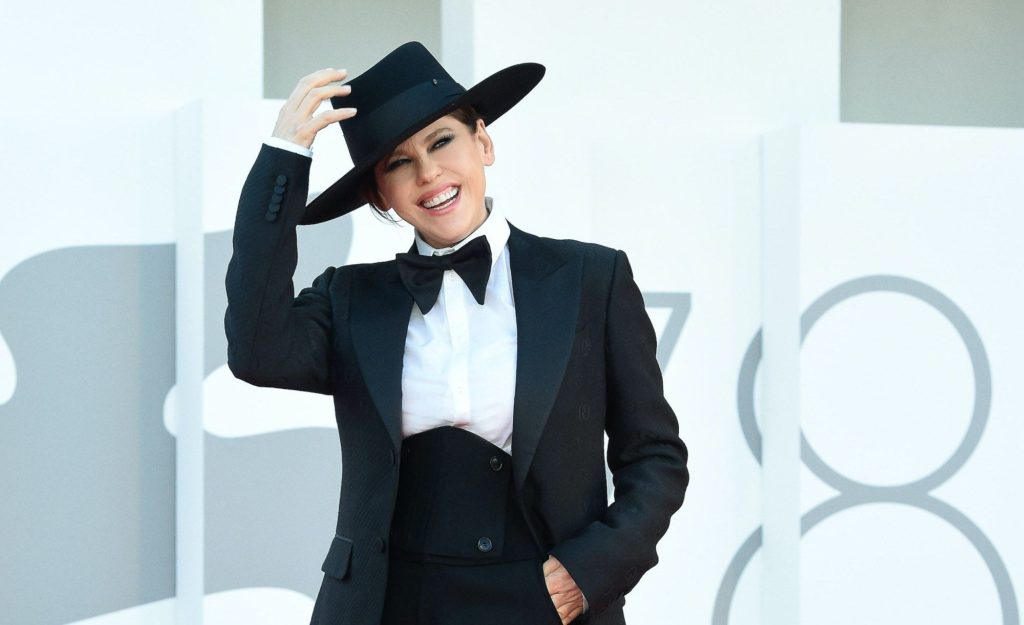 Following the critical acclaim of her debute feature Babenco: Tell Me When I Die which entered history as Brasilian first documentary officially submitted for the Academy Awards, Bárbara Paz returns to Venice with the live-action short The Act in the Orizzonti short film program, out of competition.
Starring Alessandra Maestrini and Eduardo Moreira, The Act is set in a world drained of colour and heavily burdened by the sense of a fast approaching end. Paz likes to call it 'a stageless theater', and the film does indeed feel like an act torn out of a theatre play and set up to the sad tunes of an opera composed and performed by the lead actress. Maestrini's incredible vocal range serves as a tool for changing the emotional setting from sad to desperate, from mourning to the final breath.
We met Barbara Paz on Lido shortly after the world premiere of her film where we tried to talk about her artistic vision of The Act, but due to language problems we had to settle for answers in written form, sent to us per mail a couple of days later.
---
Chosing Dante as the name for one of your two protagonists can not be accidental since he is on his way "to the other side". Was the connection to Dante Alighieri's poetry one of your key inspirations?
Yes, It was actually through the poem I came to Dante the poet in his crossing end and beginning:
"Se mai continga che 'l poema sacro
al quale ha posto mano e cielo e terra,
sì che m'ha fatto per molti anni macro,

vinca la crudeltà che fuor mi serra
del bello ovile ov'io dormi' agnello,
nimico ai lupi che li danno guerra;"
The film is called "The Act", and this is indeed more of an one-act play than a film with its theatrical complexity in expression.
Everything was born from the theater of the artists without a stage, and without the audience. The movie is a rehearsal of death a rehearsal of a play about loneliness. At the same time, it is an experiment of what the end miht look like.
You have the amazing Alessandra Maestrini in the main role performing not only Puccini, but also her compositions. Could you tell us something about your collaboration, and how the music came about?
It had to be a song that spoke of the pain caused by love. I looked for a lyrical actress who would reach the maximum tone, as if there was only one last corner before dying. I found this abyss in her, and in this opera.
Dante's transition is stained with blood – at least, by the look at the mattress. Which idea of sacrifice did you have in mind when you wrote that bit: of a religious, or of other nature?
That specific image was inspired by an old photograph. We all sacrifice ourselves at some point in life, and to give up life will undoubtedly lead us to the purgatory, and to the end time.
The world Ava and Dante inhabit is monochrome in its colour-drained drabness. Also a biblical reference?
It is not biblical per se. Colourless world stands for the erased and the marked, and it is set in the unconscious, in the memory. Maybe it became biblical because I believe that everything escapes naturalism. Everything that is suspended in time becomes religious – for it is beyond time.
How would you describe your film to someone who hasn't seen it?
"The Act" is about a character who finds himself in a process of deep solitude and constant fear of death. It's a death rehearsal. His only company is Ava, a Professional Cuddler.
In a world where solitude was the main protagonist, empty stages and the constant fear of death, affection is the ACT, the escape, the deepest desire for survival.