Review: Lili Alone (2021)
Vienna Shorts
Best Female Filmmaker Award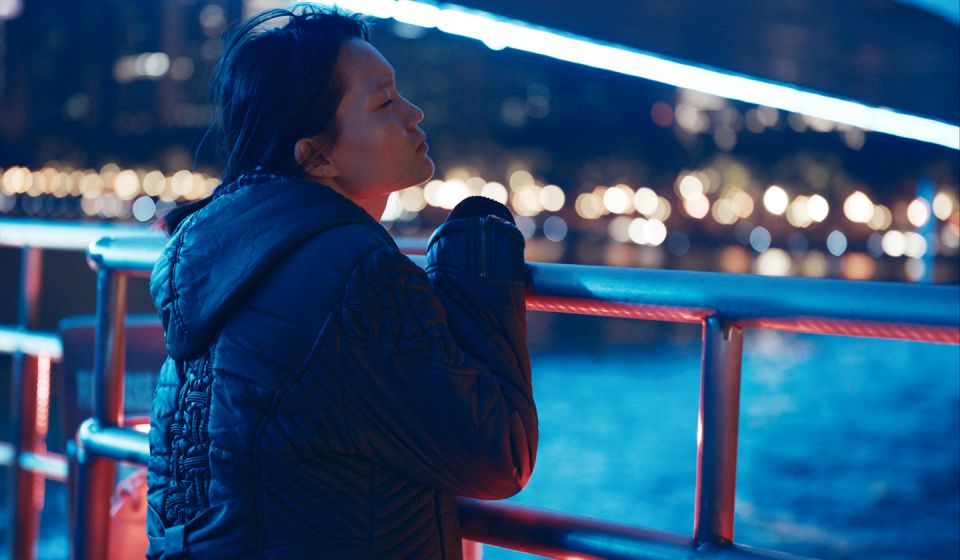 Desperation is probably the strongest motive of them all: desperate persons are willing to sacrifice almost anything (dignity, self-esteem, sense of humanity) to satisfy their needs. The starting motives can be altruistic and selfless (a parent would do almost anything for a child and vice-versa), but that does not make the compromise any easier. How far are we, as the mankind, ready to go?
That question is something the titular protagonist of Zou Jing's film Lili Alone could ask herself in the situation she is in. The film premiered at last year's Cannes (as a part of the Critics Week programme). Most recently, we were able to see it at Vienna Shorts, where its director won the newly established Best Female Filmmaker award.
We meet Lili (Huang Lili) praying in an improvised chapel by the side of a busy and noisy road somewhere in provincial China. At home, she informs her abusive husband that there is a new, expensive treatment for her father and that she is willing to go to Guangdong to work in a factory in order to earn money for it. He angrily replies that he does not want to have anything with her father and her (their?) son. And off she goes on a bus, on a days long journey.
However, once she arrives to her destination, the only gig she could land is the "job" of a surrogate mother for rich clients, and for a reduced salary, since she is, as her employer informs her, "fresh from the village, uneducated and not particularly good-looking". Cruelty does not stop here: the rules of the apartment she shares with other miserable women are super-strict, denying her the right to move more often than twice a day and to talk to the outside world. The question is how much she can take before the detachment kicks in.
Lili in Lili Alone is often alone, sometimes against the cruel world, sometimes trying to survive a part of it, and Zou Jing makes sure to point it out, to a considerable emotional effect. The pace of the film is deliberately on the slower side, and it works due to Zou's intelligent writing and directing choices. It is actually a string of long, static shots from mid-to-long distance, all of them composed with a clear sense of symmetry. That leaves the room for the viewer to notice the similarities and differences between the sense of helplessness and despair in the rural and the hyper-urban setting: the landscape seems grey, but different kind and shade of it. Only two dynamic shots come at the strategic points halfway through the film, and near its end.
Huang Lili fills the character of Lili with a lot of emotion communicated in a discreet, under-played way, making her also one of the key assets of the film. Lili Alone is the kind of the film that touches viewers' hearts without being explanatory, or feeling manipulative. Good job for a first-time filmmaker!
---
Year: 2021.
Runtime: 22'44''
Countries: China, Hong Kong, Singapore
Language: Mandarin
Directed by: Zou Jing
Written by: Zou Jing
Cast: Huang Lili, Hu Ling, Yu Shixue, Zhang Xinquan, Zhong Ling
Cinematography by: Liangzi
Editing by: Hsu Yen Ching
Sound design by: Mo Huijia
Sound by: Qiu Rubo
Production design by: Xing Jun
Costume design by: Fu Chengxi, Wu Yuye
Make-up by: Liang Ting, Tangtang
Colourist: Yov Moor
Produced by: Wang Yang, Qiu Yang
Production companies: CCA Films, Pure Light Films, Tender Madness, Wild Grass Films
Sales by: New Europe Film Sales
Distribution by: Square Eyes