Locarno review: Diamond Kid (2022)
Pardi di Domani
International Competition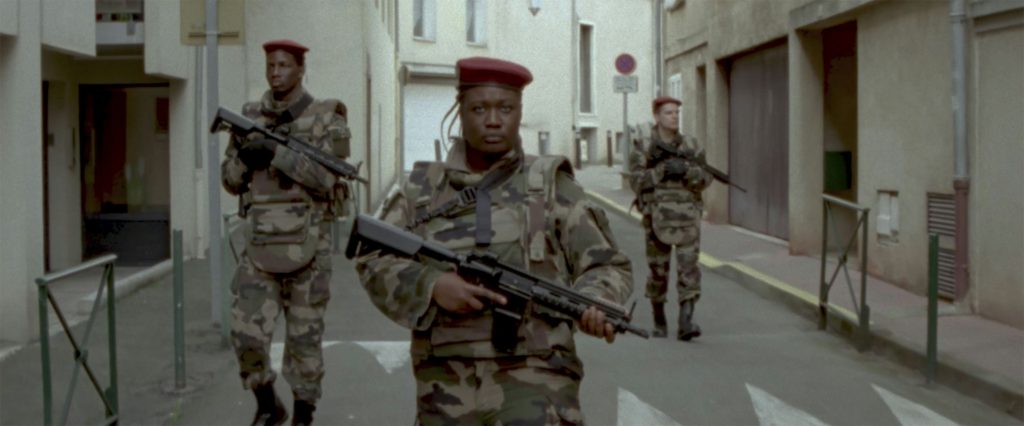 In Pardi di Domani's international competition title Diamond Kid directed by Pierre Edouard Dumora, we are in dystopian France, or are we? Heavily armed special forces patrol the city streets in seach of… what exactly? Who is the enemy? Questions are not asked, and clear instructions to the soldiers not given. The enemy is out there. Go figure.
Those images are largely inspired by the now, with more uniformed presence as the product of western paranoia over the danger that lurks from around the corner. It's admittedly a bit less of weaponry in real (European) life, unless you actually happen to be going to Cannes for the film festival, or even to Venice for that matter. Stern faces clutching their machineguns. Military/ police uniforms. Happy days! We feel safe as in mother's womb. In case any doubt regarding the safety arises, there are enough of security cameras to blow them away.
Are we actually in the matrix as one of the young soldiers in Pierre Edouard Dumor's dark sci-fi drama thinks? The brutality of each dialogue line exchanged between the film's protagonists is piercing, and the meaning of 'say what you think' becomes literal. One man's dream is another man's nightmare, as they say. One soldier tells his comrate how his big dream was to drive a tank and shoot people. Unlike him, Daisy (Christelle Oyiri) only wants to enter the history as someone who fought for her homeland.
Pierre Edouard Dumora continues with his tradition of linking reality with dreams, or in this case nighmares about the parallel level of existence, with strange entities that impact our lives. The contact happens on the other side, after an actual bomb does get off. That 'other side' is filled with uncanny silence and despair until the appearance of a known planet.
Political in its undertones, Diamond Kid is a meditation on human urge to control, or readiness to be controlled. It mirrors a scary image of the humankind – its unpolished, selfish existence.
Dumora has composed the original music for his film, and the gentle synthetizer-dominated score has a touch of John Williams' Close Encounters of the Third Kind.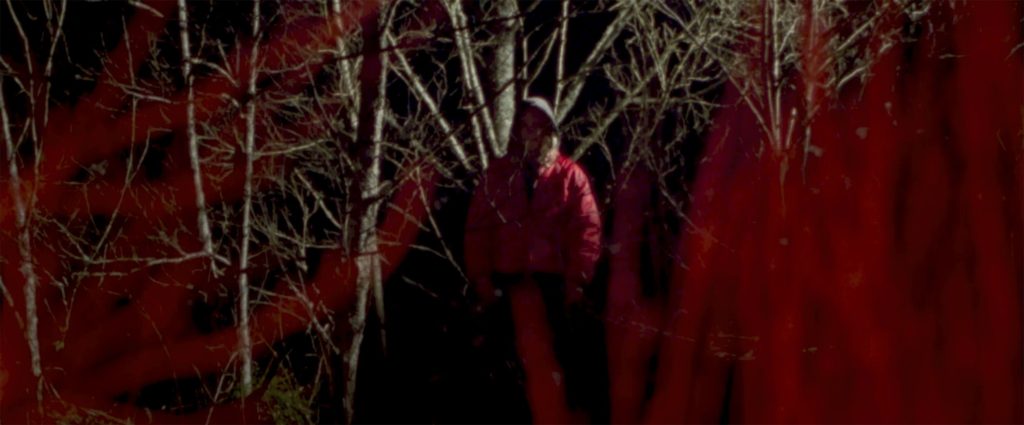 ---
Original Title: L'Enfant au Diamant
Country: France
Language: French
Year: 2022
Runtime: 21′
Directed by: Pierre Edouard Dumora
Production: Melodrama, Les Films du Worso
Producers: Alejandro Arenas, Aurélien Deseez
Supported by: Centre National du Cinéma et de L'Image Animée
Supported by: Région Nouvelle-Aquitaine
En partenariat avec le: CNC
Cinematographer: Ville Piippo
Editor: Ael Dallier Vega
Sound: Lucas Doméjean
Sound Design: Vincent Villa
Music: Pierre Edouard Dumora
Cast: Christelle Oyiri, Aliocha Reinert, Lucien Oriol, Youssouf Wague