Locarno review: That's How the Summer Ended (2022)
Pardi di domani
Concorso Corti d'autore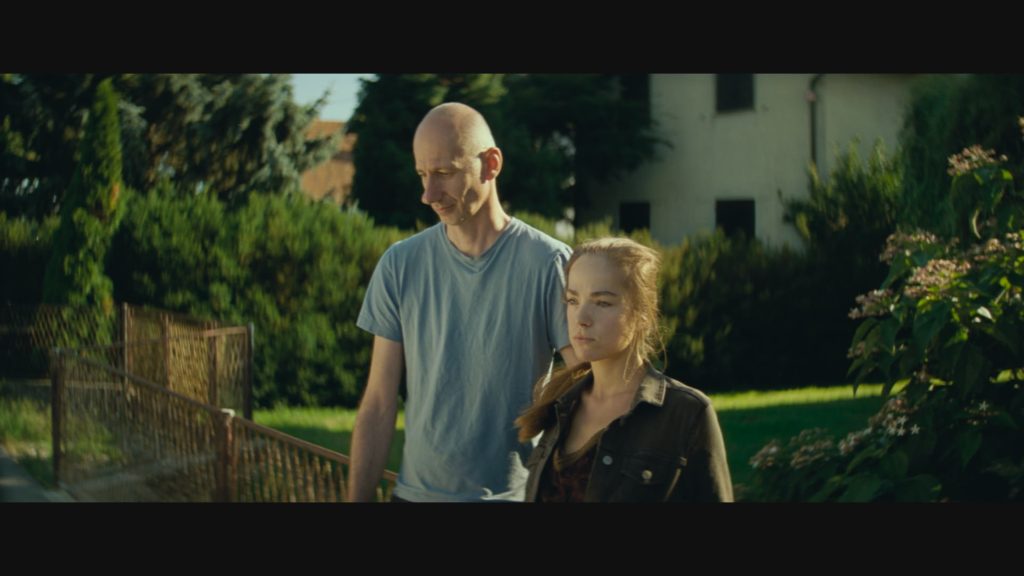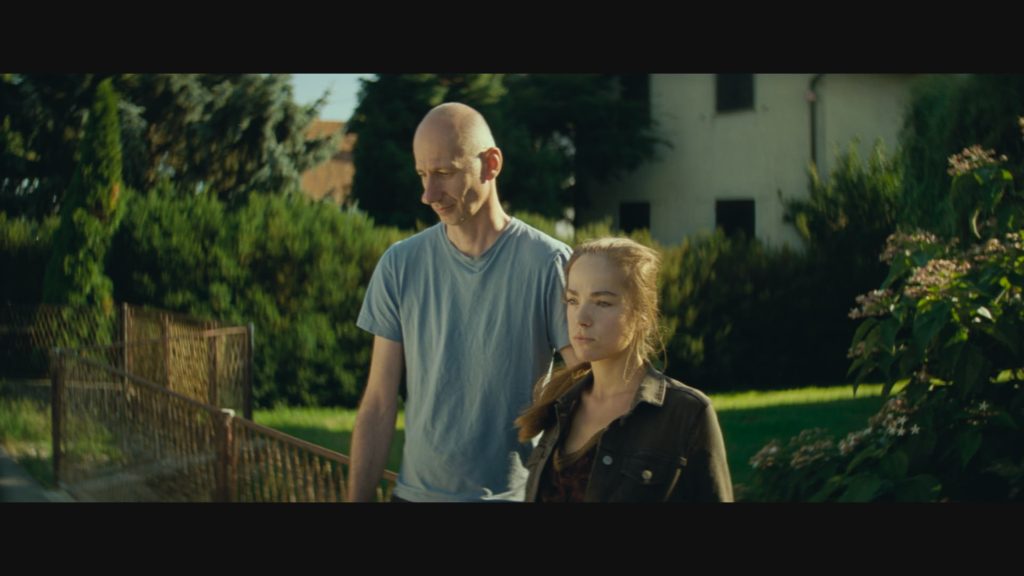 A joy for one person can be a pain for the other. Think about an air show from the perspective of someone who has just come from a night shift at work and wants to sleep but cannot. And it is summer, and it is hot… That would be the premise of Matjaž Ivanišin's newest short film That's How the Summer Ended that has just premiered at Locarno in the midst of the heatwave which adds another layer of atmosphere to the film.
Our nameless protagonist played by Aleš Jeseničnik seems drained from the first time we see him from behind, while he slowly eats his breakfast. Equally slowly, he leaves his home and bumps into his work colleague, Eva (Kristina Olovec) who seems a bit livelier. She suggests the two of them could take a walk to the water. Another man, played by Jernej Jerovšek comes with his cheerful attitude and Eva follows him. The question is whether it is better to be just left behind or to be screwed over and then left behind…
Using the minimum of dialogue, Ivanišin creates the mood in the series of longer, static takes from different position captured by the cinematographer Gregor Božič and smoothly edited by Matic Drakulić. The atmosphere of heat and fatigue comes out of every pore of the film in the wide shots, and likewise out of every pore on the actors' faces caught by close-ups. Some things are best understandable in silence, without a comment.
Recently, Ivanišin established himself as one of the most intriguing auteurs in the realm of feature-length documentaries that could be observed as challenges he put upon himself, such as Karpotrotter (2013) and Playing Men (2017), and with a docu-fiction hybrid masterpiece Oroslan (2019) that used the means of expression of the documentary cinema to adapt a fiction book into a feature film. With That's How the Summer Ended, he goes back to the short format after 11 years of break. The trouble is that it can be seen and felt and that there is a sense that the film would work better incorporated into a feature, or that it is rather a study for it, than a stand-alone short.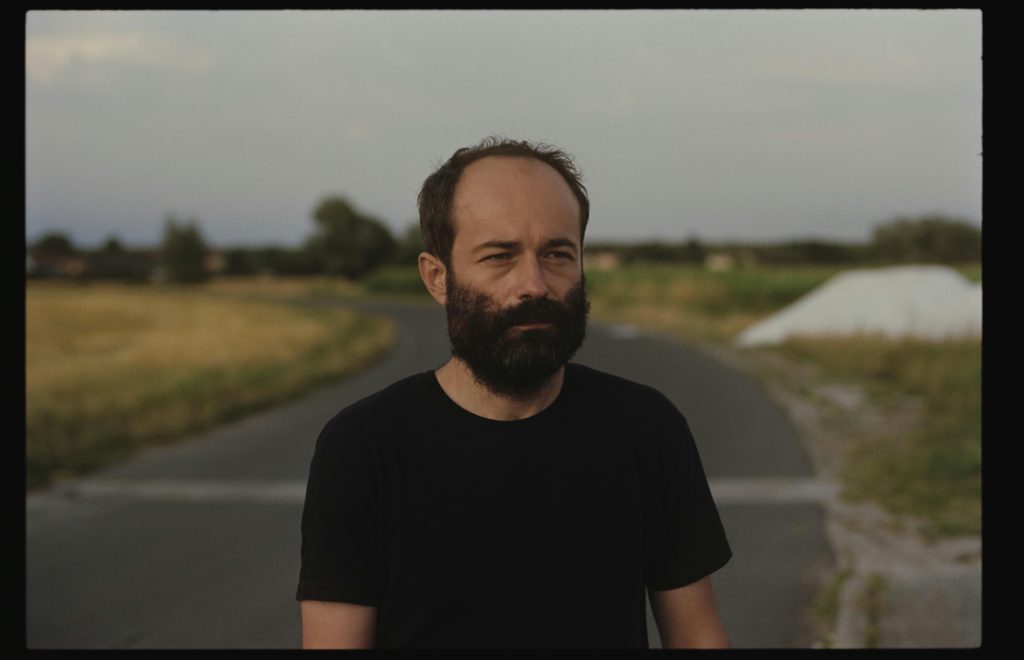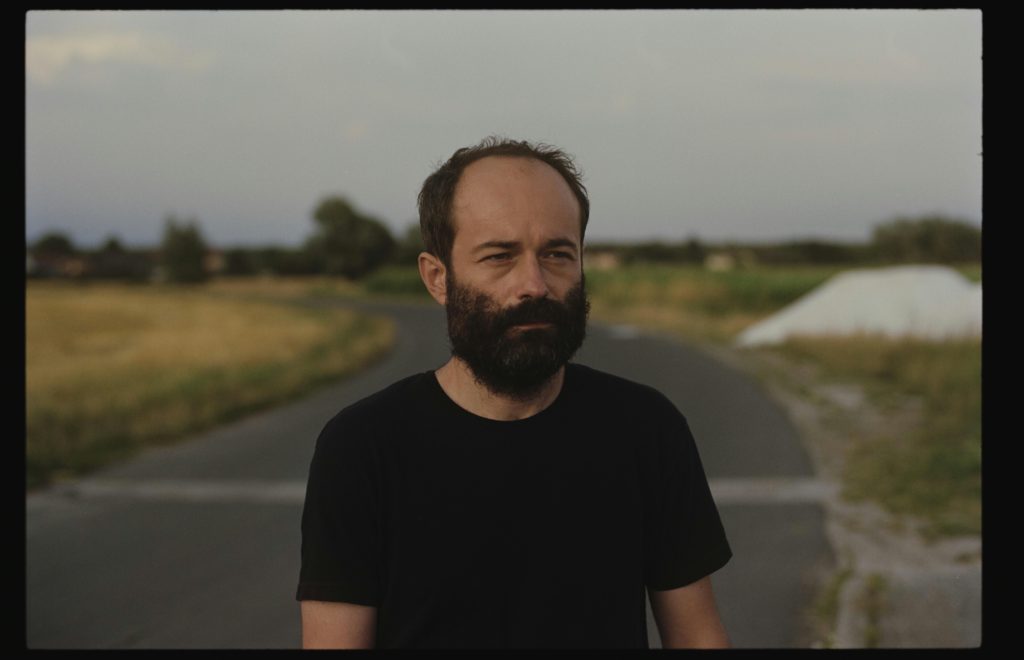 ---
Original title: Tako se je končalo poletje
Year: 2022
Runtime: 11'
Countries: Slovenia, Italy, Hungary
Language: Slovenian
Directed by: Matjaž Ivanišin
Written by: Matjaž Ivanišin
Cast: Aleš Jeseničnik, Kristina Olovec, Jernej Jerovšek
Cinematography by: Gregor Božič
Editing by: Matic Drakulić
Sound design by: Julij Zornik
Sound by: Ivan Antić
Produced by: Miha Černec, Jožko Rutar
Co-produced by: András Muhi
Production company: Staragara
Co-production companies: Staragara IT, Focus Fox
Supported by: Slovenian Film Centre, Viba Film, City of Maribor