Locarno review: Scorched Earth (2023)
Locarno Film Festival
Pardi di Domani International Competition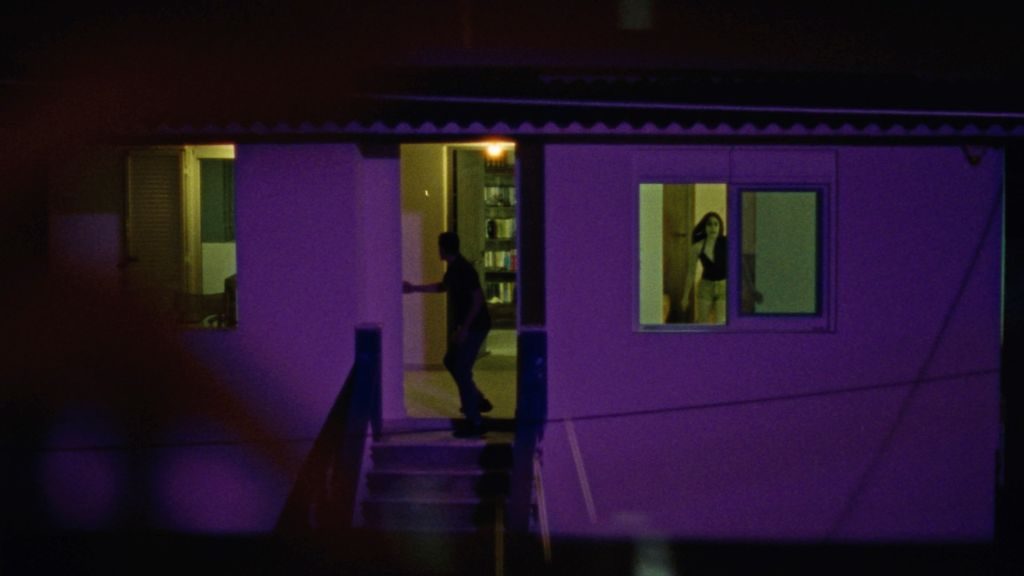 Markela Kontaratou's crime drama kicks off to the western music composed by no less than a 5-head team. We wish to express our special thanks to Lefteris Papadopoulos, Christos Nikopoulos, Stratos Dionysiou, Nektarios Kouvaras and Konstantinos Alexiou for the brightest moment of Scorched Earth, a film so loaded with wrongs that the viewer needs every bit of a breather they can get.
Stela (Danae Demou) goes to her hometown Porto Rafti, a seaside resort in East Attica to write her thesis in peace, but gets distracted by a relationship drama across the street. Her interest for the toxic relationship between her aggressive macho neighbour (Vagelis Evangelinos) and a woman called Vicki can't be called healthy. Initially purely obsessed with the wrongdoings of a man she's probably known since her childhood, her voyeurism becomes motivated by a sense of guilt for the crime committed for something that she did.
Kontaratou's character development is intriguing. Except for the victim, indifference is what most of the protagonists seem to be feeling when something bad happens, without enough emotional investment or courage to come to aid. The lead Stela isn't any different, as it appears. Scared of a small possibility that she would be questioned about the crime that happened in front of her eyes, she let it go unpunished but still continues observing the culprit while covering his tracks.
Greece is high up on the list of European countries with a large number of femicides, alongside Serbia and generally most of the Balkans. In her debut, the writer/ director wants to address the silent acceptance of gendered violence, and media's perverted treatment of it as show and entertainment. This particular critique can be read from the film's final scene in which a group of young people just stare at a woman who's in obvious need of medical and police intervention, just like an inert theatre audience that is waiting for something stronger to make them jump to their feet.
Scorched Earth is shot in its entirety on 16mm which apart from its artistic beauty brings the feel of timelesness to the topic that unfortunately isn't fictive but still very real. Switching between the point-of-view and one shots for most of the runtime, the attention is always focused at one detail at a time.
This Pardi di Domani title which competes in the international program is a loud wake up call for people who don't consider violence their business, but whose 'neutrality' makes them its accomplices. It is also a difficult watch for its honest gaze into the pits of human nature.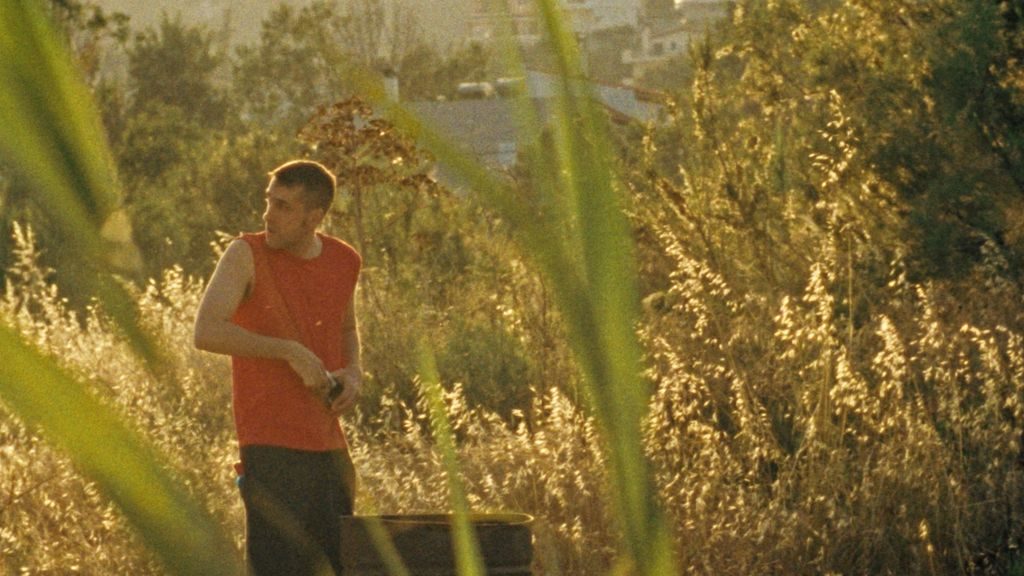 ---
Country: UK
Language: Greek
Year: 2023
Runtime: 16′
Format: 16mm
Aspect ratio: 2:1
Written and Directed by: Markela Kontaratou
Producers: Kyriaki Kontaratou and Jaina Liu
Cinematography: Tamas A. Meder
Starring: Danae Ntemou, Vangelis Evangelinos, Marialena Ilia, Aphrodite Katsarou
Editor: Mengyao Zhang
Sound Recordist: Longhua Yang
Sound Design/ Sound Mix: Mario Gennari
Art Director: Eleni Poulopoulou
VFX: Semyon Voinov
Music by: Lefteris Papadopoulos, Christos Nikolopoulos, StratosDionysiou, Nektarios Kouvaras, Konstantinos Alexiou
A London Film School Film