Locarno review: Eating Papaw On The Seashore (2022)
Locarno Film Festival
Open Door Screening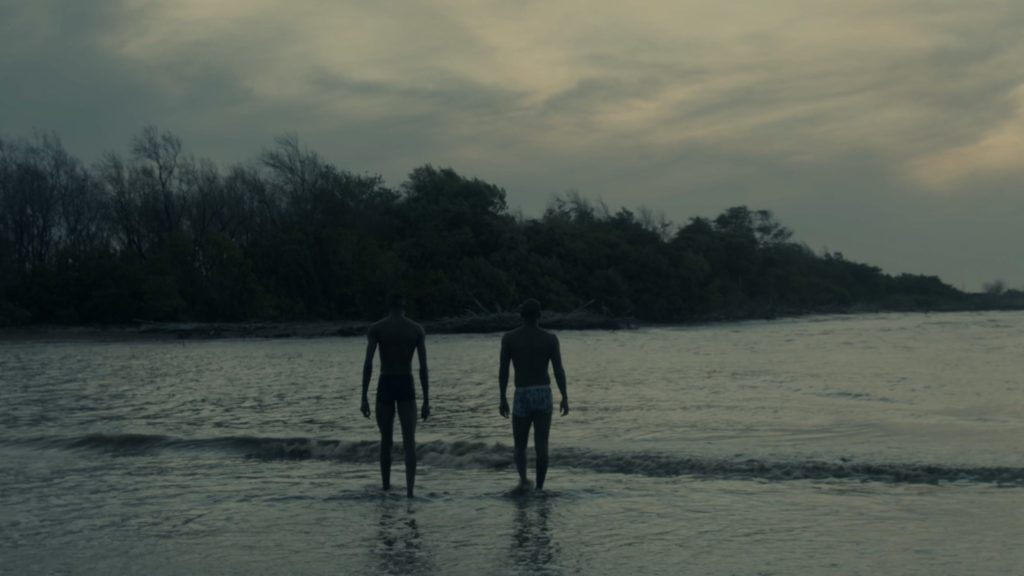 Long sandy beaches at sunset are percieved as an ideal romantic setting by many of us, but in the case of Asim and Asani, two teenagers from Guayana, it is the only place where they can meet without feeling observed by their conservative community. Living in a country where homosexuality is still illegal, they do not dare go very far in their exploration of sexual desire: a stolen kiss here, and a timid touch there is what they are left with, alert at the possibility that some of the relatives could come to look for them now that people 'began to talk'.
Although, as Asim wisely puts it "people can't talk what they don't see", they always tend to do exactly that. With religion playing a huge role in the whole society, anyone outside of the strictly defined gender rules and roles is (in best case) being rejected. The emotional abyss the two teenagers are thrown into is easy to grasp, even for those who are not acquainted with the Guayanese laws, and the clumsy, timid performance by the inexperienced actors makes the story even more humane and close to the audience. Papaw, another term for papaya that is also known as a "fruit of love" becomes a symbol of coming-of-age and blooming sexuality that is just about to be consumed.
The man behind the script of Eating Papaw On The Seashore is Rae Wiltshire, a Guyana Prize for Literature winner, who co-directed the film with the multiple-awarded theatre director/ broadcaster Nickose Layne. His sole focus is one the couple, only briefly introducing their few family members to show what they are up against. There is a lot of tenderness even in the depiction of resisting voices that all come from a place of worry. The institution of family, although oposing the young love is not demonised, even though their actions can be justifyingly seen as wrong.
While Hasani's mother supports him, Asim's emotions get neglected by his father who sees it necessary to send the boy away to Trinidad 'for work' and to 'learn responsability'. Unhappy to be torn apart from his love, the boy says: "We is not antimen! We is Asim and Hasani", dismissing the derrogative word for gay men used in Guayana.
Eating Papaw On The Seashore is the first Guayanese queer film. Before reaching Locarno where it screened in the Open Doors section, it was shown at the 'New Beginnings' LGBTQ+ short film festival in October last year. This humane story about an unaccomplished love is done with heart, which compensates for small technical glitches (unbalanced lightning, dark photography).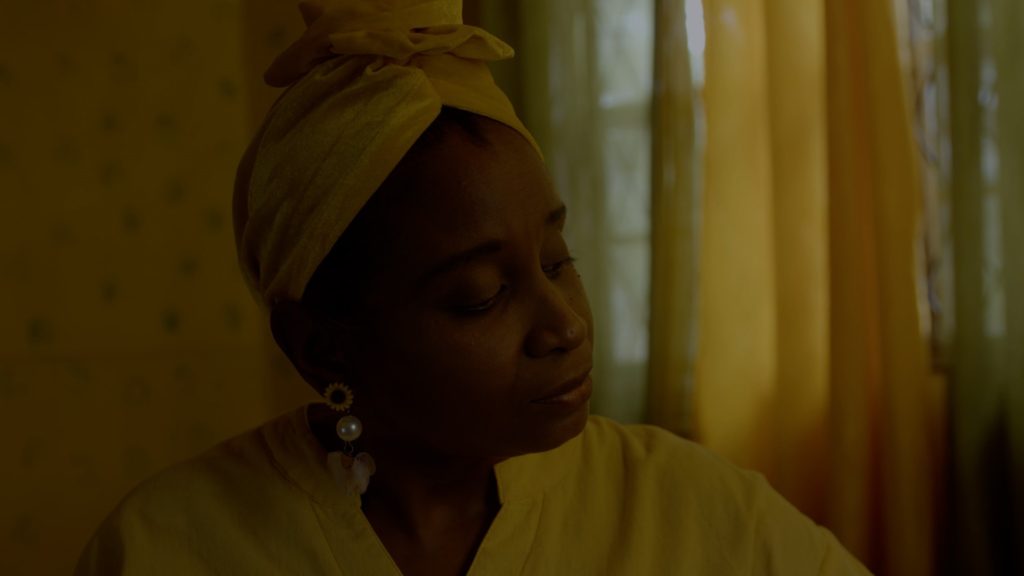 ---
Country: Guyana
Language: English, Creolese
Year: 2022
Runtime: 18′
Production: Third Horizon
Co-Production: Rae Wiltshire Films
Directed by: Rae Wiltshire, Nickose Layne
Cast: Isaiah Lewis, Rae Wiltshire, Sonia Yarde, Mark-Luke Edwards
Producer: Rae Wiltshire
Co-Producer: Melissa Roberts
Executive Producer: Romola Lucas
Associate Producer: Akbar Singh
Production Designer: Dexter Gardener
Cinematography/ Editing: Rae Wiltshire
Sound/ Sound Design: Burchmore Simon