STRABAG Art Award 2013 for Drawing and Painting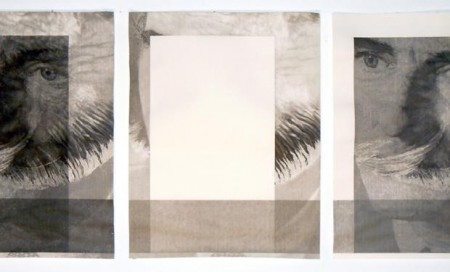 The Austrian artist Philip Patkowitsch is this year's winner of the STRABAG Artaward International prize for painting and drawing. This is one of the largest grants for visual arts coming from an Austrian company.
STRABAG's first steps towards "business meeting art" concept has began in early 90's, when the STRABAG Art Forum was founded and it almost immediately launched the Artaward. Concerning their strong presence in the East-European countries, the competitors from four countries are encouraged to submit their works to the STRABAG Art Forum, the selection of three countries changing in a three year rythm. Only Austria remains a permanent participant.
Another four artists received a special mention – Dan Beudean/ Ro, Adrian Buschmann/ PL, Christina Gabriela Chirulescu / RO and Irmina StAS / PL – and their works are included in the group exhibition along with Philip Patkowitsch's.
"The ARTAWARD is an annual art subsidy awarded to artists from four countries under the age of forty for their painting and graphic arts. In conjunction with the subsidy, works are acquired and individual exhibitions offered in the STRABAG Art Lounge." (quote from the STRABAG Kunstforum homepage)
The exhibition runs through August 30th.
STRABAG Kunstforum
STRABAG Haus, Donau-City-Strasse 9
A – 1220 Wien
Tel: 0043/1/22422-1848
Mail: kunstforum@strabag.com