Review: Swipe (2019), by Niels Bourgonje

As a large number of people is using dating apps to find potential partners, the chances they will run into perverts and/ or lunatics are high. But what happens when an app insists you've got a match date, although you never liked the person in the first place? Even worse – what if you can't shake them off no matter what?
Grace (Ebony Obsidian) experiences such a thing one late evening on her way home from university while browsing the app. Initially only slightly annoyed by the persistent photo-messaging of an unknown man (Jefferson White), she gets creeped out by the feeling that the background of his freshly taken photos looks almost the same as the places she's at. His face doesn't instill confidence either – with always the same facial expression, the man is staring right into the lens, like a hunter patiently waiting to attack its game. With every new message Grace's sense of security is ebbing, and she starts looking over her shoulder.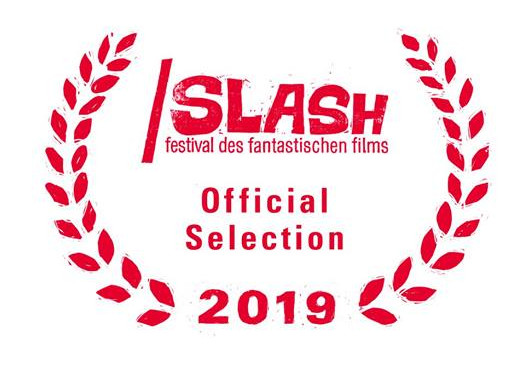 Many women are facing some form of sexual harassment which is already scary enough without being put into context of a genre film, and the story based on Paul Bontebal's script embraces horror elements to accentuate global dangers of the online presence. The stalker is a ghost that invisibly trails its victim, coming closer and closer. Swipe is every woman's nightmare coming true and it questions the concept of anonymity on the internet and the weak mechanisms of civilians' protection, because there is no actual help until there is a solid evidence of threat, or when something happens.
Swipe was screened in Vienna in the Shorts Competition of the /slash film festival. It is the 11th short by Niels Bourgonje, a multiple awarded Dutch filmmaker.
Original Title: Swipe
Country: US
Language: English
Director: Neils Bourgonja
Scenario by: Paul Bontebal
Producer: Steffie van Rhee
Director of Photography: Fletcher Wolfe
Editor: Wietse de Zwart
Sound Design & Mixing: Lennart Kleinen & Alan van Ramshorst (Klevr)
Composer: Jesper Ankarfeldt
App Designer: Lennart Veenendaal (Baldadig)
Colorist: Tim van Paassen (The Compound)
Sound Recording: Ethan Gustavson
Hair & Make-Up: Holly Corsano
Art Director: Angeliea Stark
Cast: Ebony Obsidian, Jefferson White