77. Venezia review: Paolo Conte – Via con Me (2020)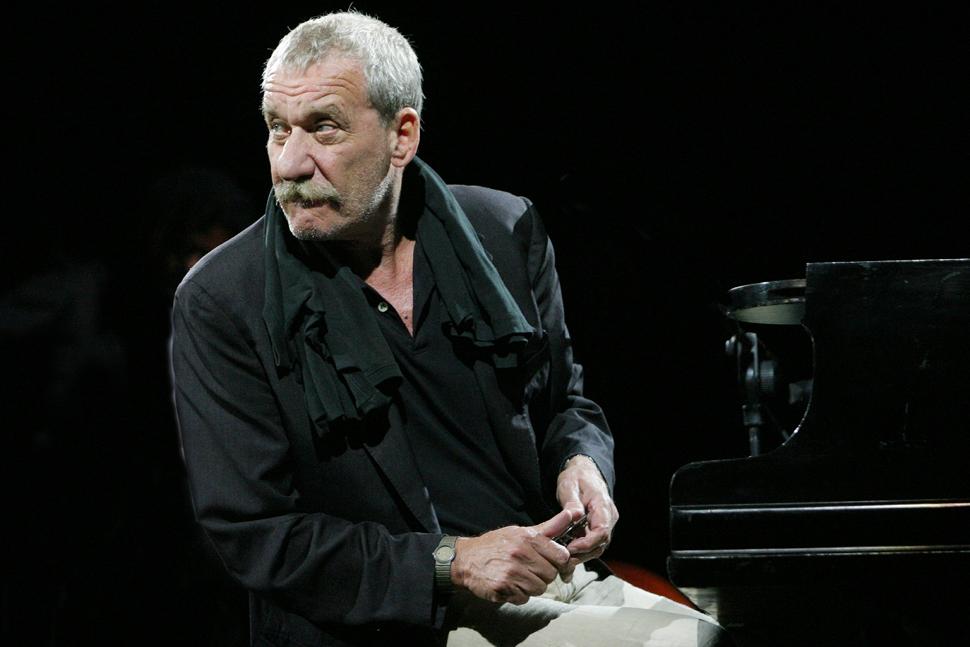 I first heard Paolo Conte when I arrived in Italy twenty years ago. Immediately, I had a connection with the old time jazz cabaret feel, the lounge lizard skitting across the piano keys, gruff as Tom Waits but not trying so hard. Cigarettes and alcohol, a rumpled suit, old waltzes burned in with some South American rhythms: whisky yes but also lemon flavoured ice cream. His music revels in complexity and depth while his lyrics are humorous and ingenious and filmic in their ability to give atmosphere as well as tell stories. In Giorgio Verdelli's new documentary, Paolo Conte – Via con Me, the celebrated Italian cantautore, or singer songwriter, emerges as a gentleman of song, unruffled by his enormous success which stretches well beyond the Italian peninsula.
Narrated by Luca Zingaretti – known to world audiences as Inspector Montalbano – Verdelli's film is a conventional portrait. It features testimonials from contemporaries such as Francesco De Gregori and Renzo Arbore, film director Pupi Avati and comedian Roberto Benigni, as well as pop star Lorenzo Jovanotti. They variously praise the man and his work, his craftsmanship and his ability to create interestingly idiosyncratic music while at the same time managing to create some of the universally known themes such as 'Azzurro' made famous by Adriano Calentano and a kind of alternative national anthem, with the caveat that every Italian knows the words of 'Azzurro'.
Conte grew up in Piedmont and studied to be a lawyer, teaching himself to write music as he was listening to lectures in jurisprudence. He began writing and selling songs using his brother Giorgio's jazz band and his brother's talent with the guitar to promote his songs. However, filled with a need to 'defend his songs', Conte turned to the piano and himself became a performer, winning plaudits and prizes and a devoted audience which still today fills theatres.
The man himself gives an extensive interview with some great anecdotes. His own characterization of his music as 'fin de siecle mental confusion' is particularly resonant. This is split up with some great live footage though, given the importance of his lyrics, the absence of subtitles at this point will be a grave disappointment to non-Italian speakers. The occasional shot of Conte tootling around Italy in a Fiat "Topolino" adds to the image of the effortless cool that can only be achieved by someone unafraid to appear ridiculous. This is after all a man quite happy to unironically drop kazoo solos into his songs. For fans of the maestro, there will be a lot to enjoy here and for newcomers, the songs ought to have you heading for a Spotify playlist somewhere close by.
---
Country: Italy
Language: Italian, French
Runtime: 100 minutes
Written & Directed by: Giorgio Verdelli
Production: Sudovest Produzioni, Indigo Film
Cinematographer: Federico Annicchiarico
Editor(s): Emiliano Portone, Matteo Bugliarello
Cast: Paolo Conte, Roberto Benigni, Vinicio Capossela, Caterina Caselli, Francesco De Gregori, Stefano Bollani, Giorgio Conte, Pupi Avati, Luisa Ranieri, Luca Zingaretti, Renzo Arbore, Paolo Jannacci, Vincenzo Mollica, Isabella Rossellini, Guido Harari, Cristiano Godano, Giovanni Veronesi, Lorenzo Jovanotti, Jane Birkin, Patrice Leconte, Peppe Servillo