Review: Gaslight (2019)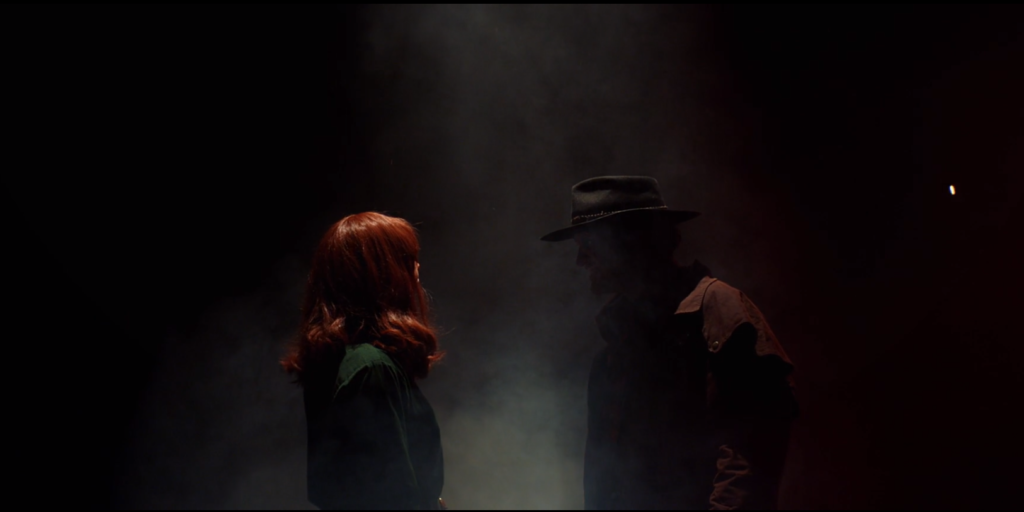 On her birthday, April works the late night shift in a bar full of middle-aged men who drink, chain-smoke and play pool in silence. Time drags forever, and the young waitress can't supress neither her boredom nor tiredness. Only at one point, she has a bit of a party going on when she gets surprised by her co-workers in the locker-room. A cake, blowing the candles and making a wish, not much more than that. That scene looks almost like a dream sequence considering that the group of four women comes out of nowhere and almost equally fast disappears from the story.
Judging by the absence of smoking ban, few checkered shirts and lots of denim, the story unfolds somewhere in Australia in the late 80's or beginning of the 90's. It's tricky to be absolutely sure – the original score used for the scenes shot in the bar doesn't give us a chance to guess the exact decade by hearing what's coming out of the stereo. But all of that isn't really relevant for the story.
Writer/ director Louisa Weichmann's short horror drama with comic elements is not a simple linear story about a woman who experiences dreadful things during one night. Besides the obvious plunge into the genre DNA, she's also aiming her attention at serious illnesses and loneliness patients that have to deal with them suffer. This includes the preassure coming from the urge to keep one's head high even under the most challenging situations. Also, the film is about women's fragility in space, in this case – at night, although April's weakness proves to be her biggest asset against the evil.
The comic comes from the presentation of evil, its embodiment in an average philanderer with the typical repertoire of tacky questions/ comments/ suggestions.
Since its premiere in Australia in summer of 2019, Gaslight has been touring the festivals across the globe. We watched it at SLASH Filmfest in Vienna, where it screened in "Dark Delicacies" short film sidebar.
---
Country: Australia
Language: English
Year: 2019
Runtime: 16 minutes 
Writer/Director: Louisa Weichmann
Producer: Amy E. Perera
Cinematographer: Prince K. Nediyedath
Art Director: Tara di Marco
Set Decorator: Jaz Goodrich
Editor: Simon Dang
Production Designer: Lin Kerr
Composer: Enrico Fallea
Sound Recordist: Jordan Spano
Sound Design/Mix: Tom Day
Boom Operator/ Sound Recordist: Josh Whitaker
Visual Effects: Simon Dang
Special Effects Supervisor: John Fox
Special Effects: Ella Keys
Costume/ Wardrobe: Louisa Weichmann, Lin Kerr
Colour Grade: Jack Thompson
Starring: Meg Mckibbin, Mat Dwyer