Review: Ballast (2020)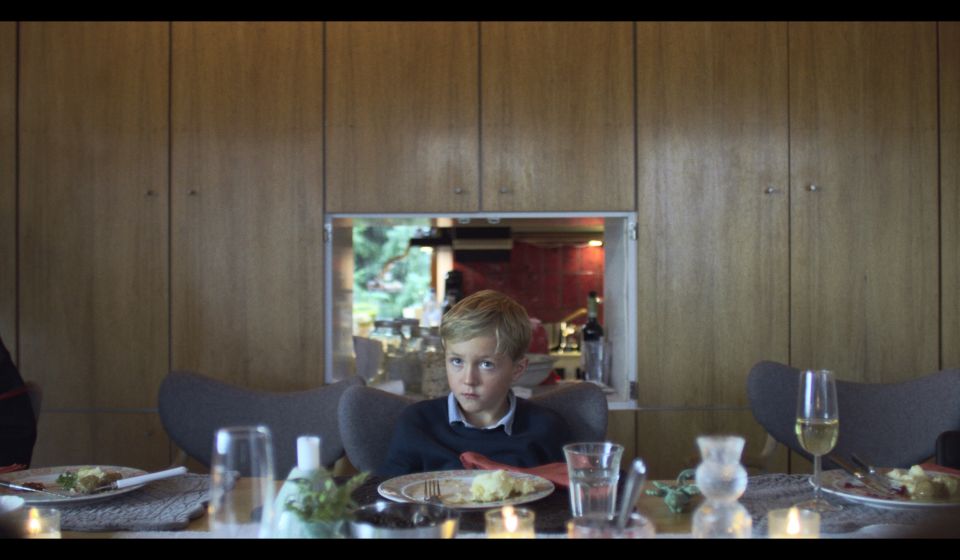 Some say that the idle mind (or is it hands?) is (are?) the devil's playground, but rare of those types keen on quoting the proverbs with the religious undertones bothered to as why the mind or the hands are idle. The Lodz Film School student Daniel Howlid offers a simple answer in his short Ballast that currently plays at Uppsala International Short Film Festival. Fitting into the slot called Free Time was the best decision possible.
The unnamed boy (Emilian Bech-Aronsen, perfectly fitting the role) is bored stiff on a family gathering where nobody pays any attention to him. So he goes looking for trouble, doing damage and creating havoc in and around the house. What starts as an innocent mischief gradually rises to the level of an imminent threat not just to the property but also to someone else's life…
What Howlid did here is counter-intuitive, but also amazing in a way. While raising the stakes regarding the dynamism of the actions and emotions, he remains calm, even cold on the execution level. The usually static camera shots from various distances taken by the DoP Knut Joner are patiently edited Piotr Ogiński to a meditative, ominous pacing, so we do not miss the pay off of the clues Howlid has planted throughout the film. The other decision is to keep the dialogue at bear minimum and the audibility of it on the level a notch lower than that, so there is no trap of telling, rather than showing something.
In the end, Ballast is a very elegant looking emotional viewing experience that might be stating the obvious in the world were the obvious things and common sense are often ignored. It works as a provocation, too.
---
Runtime: 18' 13''
Countries: Poland, Norway
Language: No dialogue
Directed by: Daniel Howlid
Written by: Daniel Howlid
Cast: Emilian Bech-Aronsen
Cinematography by: Knut Joner
Editing by: Piotr Ogiński
Sound design by: Paweł Gapiński
Sound recording by: Benjamin Nerheim
Colourist: Anna Sujka
Produced by: Daniel Howlid
Prodction company: Lodz Film School
Supported by: Polish Film Institute