Berlinale review: From The Wild Sea (2021)
Berlinale Generation 14+ Competition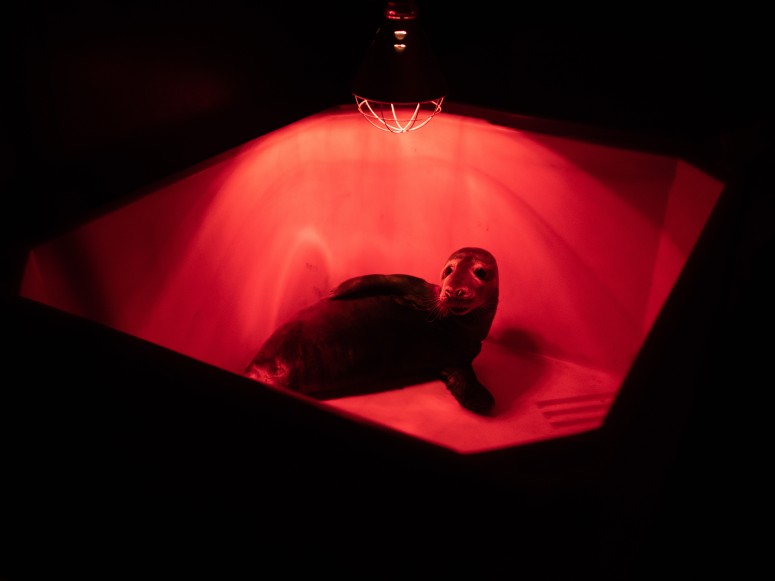 Sundae, Cranberry and Cotton Candy are about to be freed from their cages to return to the sea. A group of volunteers gathered at the beach is as excited as the sight of three seals whose tails are wagging in appreciation. The animals are visibly growing more and more impatient by the inviting sound of rolling waves, but now, after two long weeks of waiting for the weather conditions to improve, their carers can finally release them from the shelter where they were given the needed medical help. When the cage doors get open, a wild race towards the ocean begins. One of the seals doesn't seem to get the direction right. Maybe it's just the excitement that sends it sideways along the beach, or just the curiosity to see if this freedom is something temporary, a cruel joke, or a real deal.
Such scenes are something that the volunteers of Seal Rescue Ireland are used to. The number of sheltered animals – not just seals, has increased so much over the past few years that people are working long shifts to better the conditions of the rescued sea mammals. Some of volunteers we see working until late into night, tending to animals.
Robin Petré's debut documentary From The Wild Sea opens with a title card quoting the information issued by The European Environment Agency that even remote marine areas are impacted by human activities, contaminants and marine litter, and that sea level rise and the increased frequency of storm events add to the coastal squeeze.
Animals don't need those things explained. They feel the impact of climate change since quite some time. Seals, dolphins and whales suffer injuries from bycatch, from cuts inflicted by boat propellers or violent storms that cast them on rocky coasts, they get suffocated by- or get sick from swallowed plastic. Life in the seas and oceans became a day-to-day struggle for thousand of species, including birds who fall victims of oil spills.
Smeared with thick layers of oil, feathers stick in matted clumps, and birds are not just unable to fly, they can also develop burns and lose the ability to float. One big animal rescue organization in Holland is dedicated to the well-being of birds only. In Petré's documentary, we see how young people dressed in white gowns bring swan after swan into a sterile facility where they get examined.
The documentary also follows welfare development and field support officer of the British Divers Marine Life Rescues Dan Jarvis on his duty along the coast of Cornwall. His vision of future is somber, and so is the one by his close collaborator James Barnett, a veterinarian who does the pathological examination on dead to research the consequences of environmental pollution on marine mammals.
In her debut feature length documentary which has just had its world premiere in the Generation 14plus competition of Berlinale, Robin Petré explores the relationship between nature and animals, looking at it from animal's perspective. We can feel their dread when being held by force by the vets, just to be examined or their wounds disinfected.
Regardless of its good intentions, there is something strangely cold about this documentary that feels emotionally distant from the suffering it tries to depict. Simultaneously, rescuers' words are flying by one's ears like gusts of wind. They are as distant as places they were filmed at.
---
Original Title: Fra Det Vilde Hav
Country: Denmark
Language: English
Runtime: 78′
Year: 2021
Produced by: Hansen & Pedersen
Supported by: New Danish Screen
Producer: Malene Flindt Pedersen
Directed by: Robin Petré
Cinematographers: María Grazia Goya, Robin Petré
Sound Design: Thomas Pape
Editor: Charlotte Munch Bengtsen