'My Uncle Tudor', Berlinale review: The illusion of Consent
Berlinale Shorts Competition
Golden Bear for Best Short Film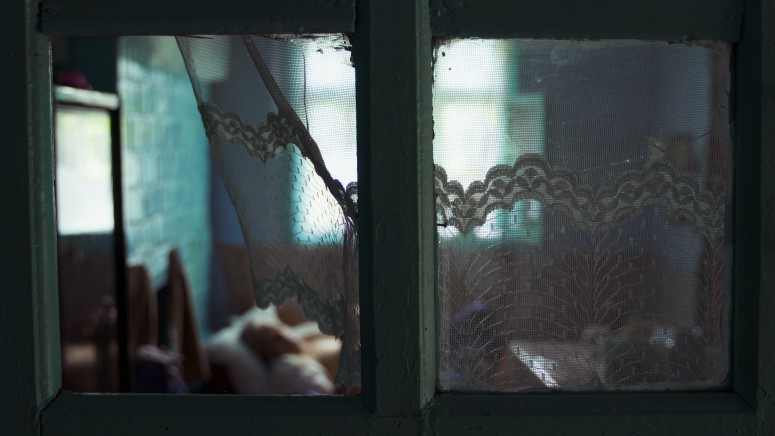 The Golden Bear-winning short film "My Uncle Tudor" takes a walk down memory lane, into the heart of darkness, to look up answers to some very unpleasant questions.
How did it happen for the first time? Was it romantic, pleasant, unpleasant, or embarrassing? There are different degrees to evaluate these categories, and the correct answer probably contains elements of more than one from the list.
But above all, was it consensual? There should be no degrees or percentages here, but in the mind of many, including the eponymous antihero, it's all a matter of perception.
Fleeting Moments of Her Memory
Yes, My Uncle Tudor is a film about rape. I understand that the slow reveal is a powerful narrative tool here – we are slowly invited into a dreamy childhood home of the author, where time seems to stand still, evoking a vision of a better, bygone world; convincingly led to believe that this is a bittersweet film about nostalgia – but not to come out with it in this review would equal "not talking about it", and that is the main point of the film. To talk about it and acknowledge it for what it really is.
Uncle Tudor is an inhabitant of the described childhood dreamland, together with a chorus of ethereal elderly ladies who watch old photographs, reminisce about the times, and sing in a heavenly voice. From the start, Tudor is depicted with a sense of estrangement: through the veil, out of focus, partly hidden behind another person. Expertly, the seed of doubt is planted in the audience: why not show us the main character? Slowly, the veil of mystery is lifted when the author starts to ask Tudor about the memories, and whether his memories resemble her own or not. And Tudor really shows himself.
Degrees of Depravity
When it becomes clear that the author remembers too much for a complete denial, Tudor switches to Semantics. "You weren't so small" (9 years), "I only put it between your legs" (not inside). One mitigating circumstance after another, crowned by the nonchalant statement: "I think I behaved nice with you."
It is an argument of technical detail, shocking in its mundanity. Its voice is covered with tracking shots of little details in the house: Details, probably unchanged since childhood days. Potent reminders of a childhood trauma. The details don't just speak but scream at you in a muted voice. Silent witnesses of "only", "just" and "nice".
Act of Resistance
The real hero of the story is of course the author Olga Lucovicova, because it is her story. There is no degree of separation here: it is an unflinching look into a gripping personal nightmare. In an interview to Berlinale1, Lucovnicova explained how the idea of the film met great resistance from the family throughout the process, because the vision of a perfect family needed to be upheld.
Here, the author goes against herself and all of her kin to uncover something that has haunted her a long time. Throughout the film, Lucovnicova synchronizes our feelings with hers. At first, the false sense of security, then the anxiety creeping in slowly, and finally, the stupendous indifference of all the parties involved.
—
In Estonia, only last week a female football player confessed to being a lover of a Brazilian coach since she was 14 years old2. The man is over sixty, and his explanations were: 1) Big love, 2) She turned 18 pretty soon after, and 3) She was the one who wanted it.
The society seems to side with the coach. It's not happening in a remote village somewhere in Moldova, and not years ago, in another time, but right here and now. Which makes Olga Lucovnicova's "Uncle Tudor" not just a powerful poetic narrative documentary, but also a poignant weapon in fight against the illusion of consent.
11 https://www.facebook.com/watch/?v=570830760541148
22 https://news.err.ee/1608141274/football-league-launches-investigation-into-sexual-abuse-allegations
---
Original Title: Nanu Tudor
Countries: Belgium/ Portugal/ Hungary
Language: Romanian, Russian
Year: 2020
Runtime: 20′
documentary form
Produced by: Olga Lucovnicova
Co-Produced by: Universidade Lusófona, Lissabon/ University of Film and Arts, Budapest
Written/ Directed by: Olga Lucovnicova
Director of Photography: Olga Lucovnicova
Editor: Olga Lucovnicova