Review: A Love Song in Spanish (2021)
Berlinale Shorts Competition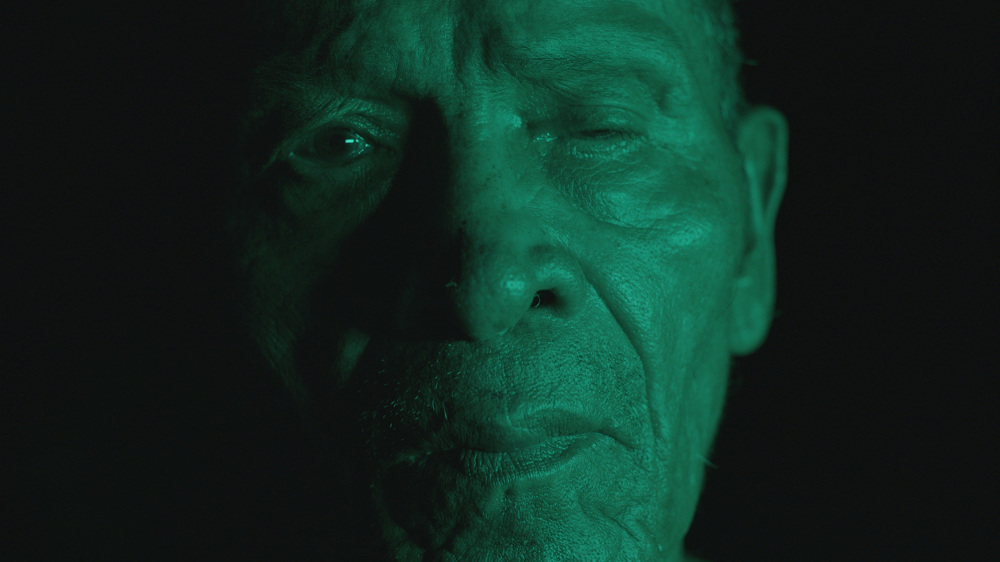 Despotic political power is a projection of a domestic dictatorship. The family of the filmmaker Ana Elena Tejera lived in close relations to the dictatorship in Panama in the 80s, which was mirrored in the house of her grandparents. The relation between the two and the consequences for her grandmother, living in fear and trauma ever since her husband came back a changed man from the military training in Israel, are the subjects of Tejera's short docu-fiction essay film A Love Song in Spanish that has just premiered at Berlinale Shorts.
Excerpts from two love songs appear briefly to break the routine of an elderly woman who still cannot find her freedom and sticks to daily routines of preparing meals, working in the garden and cleaning the house. That part of the film is shown in largely wordless dramatic reconstructions and re-imaginations. The scattered information that sometimes lacks more detailed context is, however, delivered either in voice-over narration or in the collages of the archival material in which, formally, everything is different, but essentially nothing has changed. Tejera highlights that in the film's most striking shot of the contemporary army marching in front of the projection of the archival material of the military (march) training from the times of Noriega's regime.
Regarding the main thesis and the connection between two types of dictatorship, A Love Song in Spanish is slightly less than the sum of its parts. It is clear that the filmmaker did a lot of research starting from the archival material like still photos she could find at her family's house, but it also seems that some of her findings and insights ended up cut out from the film that simply does not hit its target the way it should, strength- and precision-wise.
---
Runtime: 23' 38''
Countries: Panama, France
Language: Spanish
Directed by: Ana Elena Tejera
Written by: Ana Elena Tejera
With: Yolanda Mathieu, Candido Ríos
Cinematography by: Mateo Guzmán
Editing by: Ana Elena Tejera
Sound design by: Ana Elena Tejera, Juan Camilo Martínez Idárraga
Sound by: Eléonore Mallo
Graphic design by: Anhar Salem
Colourist: Baptiste Evrard
Produced by: François Bonnenfant
Production companies: Le Fresnoy Studio national des arts contemporains, Mestizo Cinema
Sales by: Le Fresnoy Studio national des arts contemporains