Review: Bussi, Baba (2020)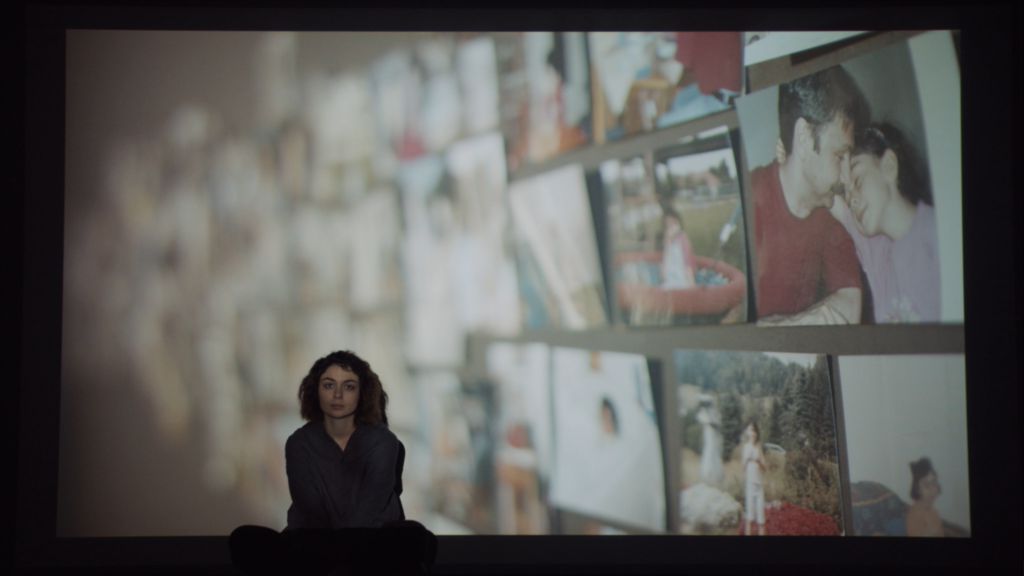 When it comes to the marriage and divorce, some things regarding the gender roles are assumed based on prejudice and stereotypes. The man, the father is usually the violent one and the abuser, while the woman, the mother is the protector of the children. However, it could be the other way around: human behaviour is based on factors, physical and psychological, other than gender: women can be nervous too and act out violently, a grown woman can easily overpower a child and a man can step in as a saviour.
Bahare Ruch's autobiographical documentary Bussi, Baba that currently plays at the Shortfish competition of Stockfish deals with her growing up in the midst of her parents' divorce. It is structured as a video-letter to her father and it is a thank-you-note of sorts, as well as a deeply personal recount of a very personal, traumatizing story in which the mother was the nervous and aggressive one.
It is evident that Bussi, Baba is a student work made by a fairly inexperienced filmmaker. Ruch uses the scenery, the set decoration and the sound design as storytelling and commenting tools, but the impact of it is limited. Her metaphors are stereotypical and her symbolism pretty shallow. On the technical level, Bussi, Baba is a competent piece of cinematic work and its honesty and sincerity is commendable, as well as the fact that Ruch's angle is not a common one. For that qualities, it is a short documentary worth seeing.
---
Year: 2020
Runtime: 7' 34''
Country: Denmark
Language: German
Directed by: Bahare Ruch
Written by: Bahare Ruch
With: Bahare Ruch
Cinematography by: Alvin Hugi Ragnarsson, Helena Reinhold
Editing by: Josefine Hald
Music by: Ísar Svan Gautason
Sound design by: Martin Phillip Mikkelsen
Produced by: Samuel Rademaker, Line Wiberg
Production company: European Film College