Review: Dar-Dar (2020)
Vienna Shorts
Nightmares: The Little Ones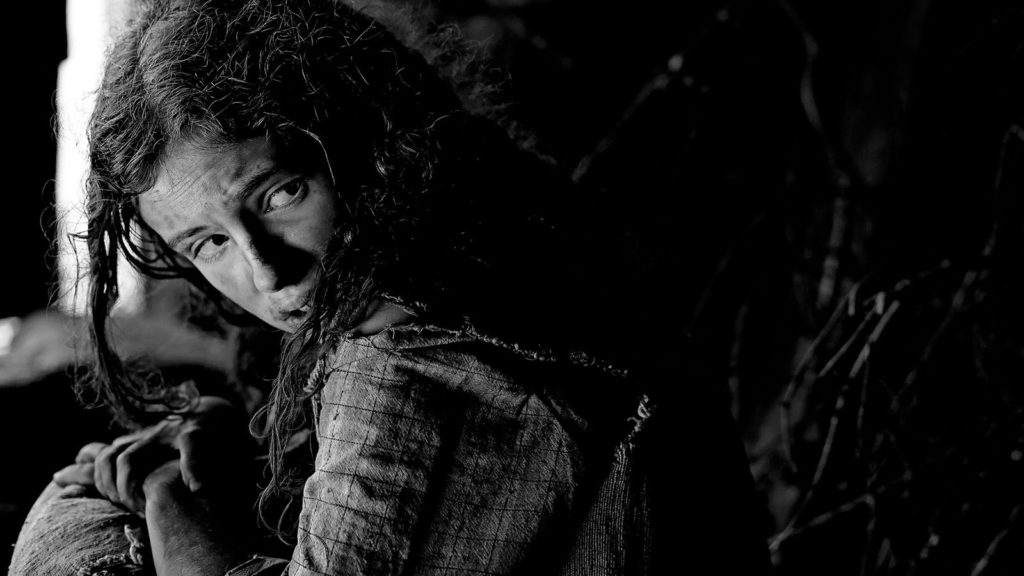 With his previous shorts and his debut feature Errementari (2017), Paul Urkijo Alijo established himself as a master of Basque folk horror and as a filmmaker who could and would spread the word across the film world about the rich and quite scary Basque folklore tradition. His newest short Dar-Dar is currently on a festival tour, with some notable stops on it, like Seattle International Film Festival and Vienna Shorts where it played at Nightmares – Little Ones section of the Late Night programme.
Dar dar dar, says the demon from the chimney, requesting one finger for dinner day after day. Otherwise, he would come by night and eat its victim's whole body. If the victim speaks to anyone about the demon, it would eat their soul. Giving Dar-Dar a finger a day can only buy some time, but the day of reckoning is coming once there are no more fingers to offer… The only reasonable thing to do would be to flee, but the little girl who is Dar-Dar's latest victim is not lucky enough to reach a consensus with her cold, distanced and work-obsessed mother…

Urkijo Alijo does a very cleaver trick to add an artificial layer of patina to the story, by filming it in stark black and white contrast and in boxy 4:3 aspect ratio, highlighting the feeling of an old, old movie with the textual cards of rhymed material replacing the dialogue completely (and therefore putting a task to act more expressively upon the actors). However, he is not overdoing it since there ARE sounds in the background, the spooky sound design is complemented with the music, a mix between the neoclassical strings nerve-wrecking and some modern pulsating electronica, and it is matching the visual design in its spookiness.
Dar-Dar brings both of the worlds, that of the legendary past and of the present, together, by taking what is best of them film-wise. It is a proper modern classic with a dash of exotic.
---
Runtime: 9' 49''
Country: Spain
Language: No dialogue, textual cards in Basque
Directed by: Paul Urkijo Alijo
Written by: Paul Urkijo Alijo
Cast: Almudena Cid, Udane Elosegi, Elias García
Cinematography by: Gorka Gómez Andreu
Editing by: Paul Urkijo Alijo
Music by: Iosu Gonzalez
Sound design by: Iosu Gonzalez
Produced by: Paul Urkijo Alijo
Production company: Ikusgarri Films