Review: The Criminals (2020)
Vienna Shorts
Nightmares: The Little Ones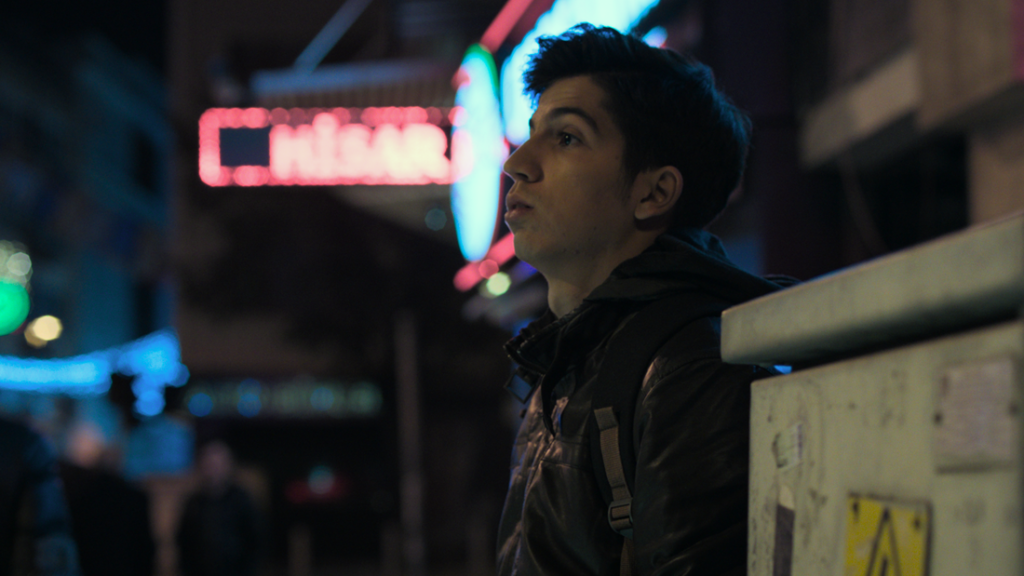 How a life could go through the genres over the course of one single night! And we are not talking about some clever, yet outlandish movie construction as a figment of the artistic imagination, but a very realistic situation that, assumably, happens to many in Serhat Karaaslan's Sundance Special Jury Award-winning short film The Criminals. We were able to see it at Vienna Shorts, where it was screened in Nightmares – The Little Ones section of the Late Night programme.
What starts as a romance quickly turns into a caper romantic comedy and emerges as a social and political thriller. The two teens in its centre, Emre (Lorin Merhart) and Nazli (Deniz Altan), simply want to do what many other youth does: to get a cheap hotel room and spend the night together. Their trouble is, however, that they are in Turkey where a hotel room cannot be rented by an unmarried couple. When the first hotel manager sees right through them and threatens to act as moral police, they devise a plan and put it in action in another hotel. Needles to say, it backfires on them and gets them in trouble with a bully hotel manager (the well-known Turkish actor and filmmaker Ercan Kesal) and the abusive hotel security officer (Erdem Şenocak)…

It is not hard to see a certain agenda in Karaaslan's story, but it would be harsh to simply write off The Criminals as a piece of issues cinema, and not just because the filmmaker's politics are the right ones, given the threat of the religion coming out of the private sphere and dictating the rules of public behaviour. The other potential issue with the film itself would be the fact that it looks like a study for a feature and the impression that it could work even better in that format.
On the other hand, the execution of it is simply masterful. Serhat Karaaslan creates a unique atmosphere and walks seamlessly through the genres, employing just the right solutions in just the right places. Emre and Nazil are not just basic characters, but very layered and therefore relatable ones, especially played in a heart-felt manner by Merhart and Altan. The Criminals is a smooth-running, well-done and important film that could grab attention in the forthcoming awards season.
---
Original title: Les criminales
Year: 2020
Runtime: 23' 46''
Countries: Turkey, France, Romania
Language: Turkish
Directed by: Serhat Karaaslan
Written by: Serhat Karaaslan
Cast: Deniz Altan, Lorin Merhart, Erdem Şenocak, Ercan Kesal, Cem Baza
Cinematography by: Tudor Mircea
Editing by: Nathan Delannoy
Music by: Charlie Cirkus
Sound recording by: Utku Insel
Production design by: Meral Aktan
Costume design by: Evrim Karakuş
Make-up by: Evla Baykurt
Produced by: Laure Dahout
Co-produced by: Laura Musat
Production companies: Thiresias Films, Castalia Pictures
Supported by: Le CNC, Arte France