Berlinale review: Mutzenbacher (2022)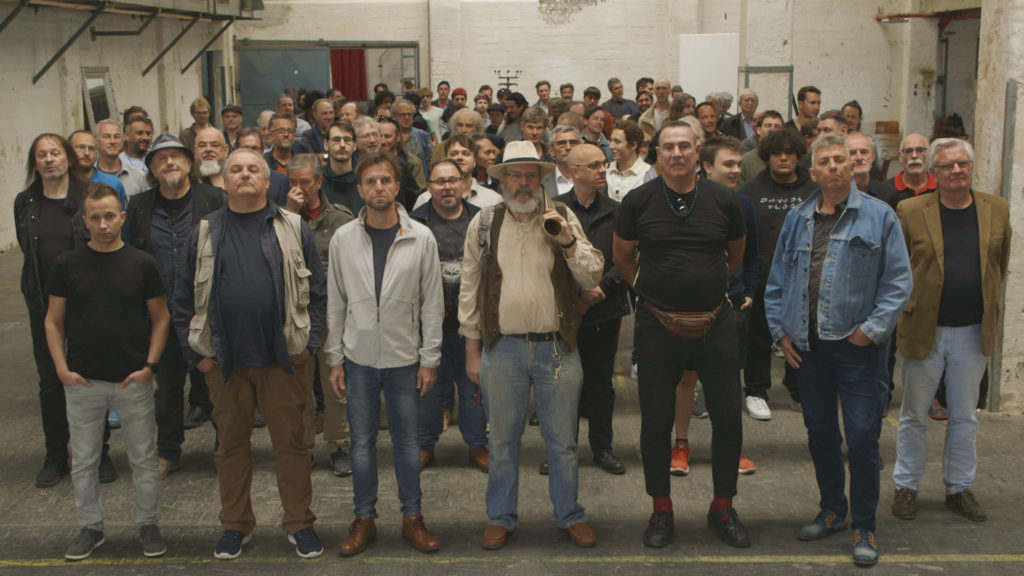 At once a literary criticism seminar, feminist casting couch and sociological experiment, Ruth Beckermann's Mutzenbacher is a film of contradictions, coarseness and candid reflections. Inviting tens of men between the age of 16 and 99 to read passages from the anonymously written 1906 novel Josephine Mutzenbacher or The Story of a Viennese Whore, as Told by Herself, it offers a wonderful glimpse into the innards of male psychology, sexuality and close-reading abilities.
Unnamed, these men — some good-looking, others pouchy, others past their sexual prime, some just about to begin — sit on Beckermann's turn-of-the-century sofa, an ugly, pink object adorned with flowers that was probably created explicitly for the act of love-making. The setting resembles one of porn's oldest tropes, but sexuality here is all told and not-shown. She makes them read excerpts from this book, which details the exploits of a young lady, starting her sexual adventures from five until 18, including abuse by her own family and her eventual career as a prostitute. But Mutzenbacher, supposedly created by Felix Salten, is rarely a victim, instead recounting her exploits with resounding, often disturbing, glee.
She's initially compared to Lolita by one man, but where Vladimir Nabakov's creation is renowned for its mellifluous prose, the vulgar Viennese dialect of this novel — citied by linguists as an important historical text in understanding the development of the city's colloquial speech — employs rather less wholesome words for the simple act of intercourse, including fucking, shagging, reaming, banging, screwing, poking and pounding, among many others.
Requiring the expert talents of a German-to-English translator — and perhaps causing headaches for screenings further afield — these phrases are repeated ad infinitum in Mutzenbacher's surreal group scenes. The men are assorted in a post-modern choir, the majority happily cursing in front of Beckermann's enthusiastic camera.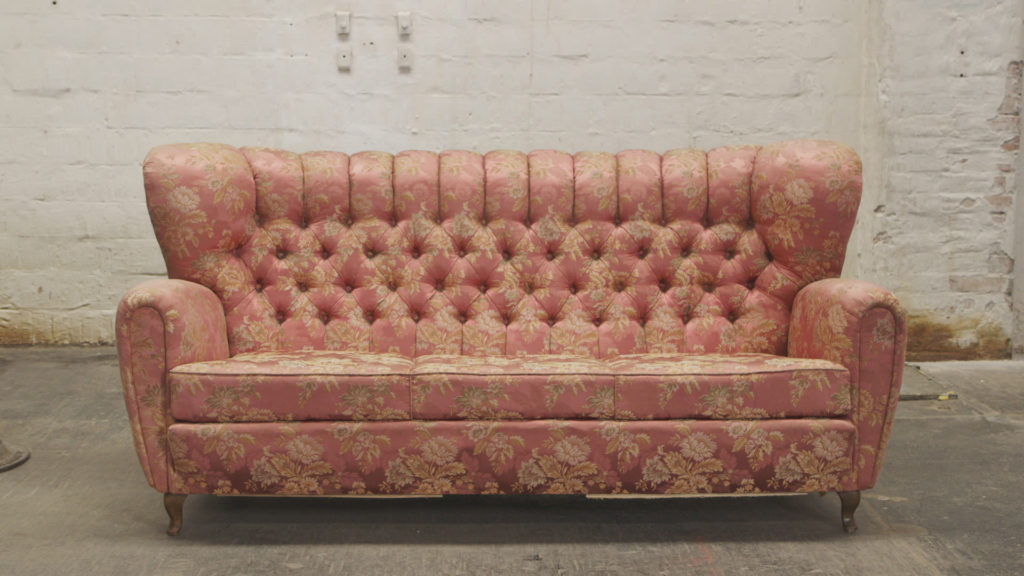 While these group scenes display all men as the same, obsessed with what their "prick" does in the "cunt" (spoiler: "it fucks"), individual sessions are far more fruitful and nuanced. One nude photographer confesses that every lighting set-up is different because "every woman has a different body." The same goes for the men in this project, who vary from enthusiastic to prudish, to childish to awkward, to almost every conceivable variation in-between.
The revelations are startling: there's the middle-aged man who freely admits to an ethically dubious threesome; there's the gay man who thought seeing women give blowjobs was absurd before eventually giving them himself; there's the grandfather who says he won't read the text before changing his mind and reading it in all its salacious detail; and there's the young man who acutely diagnoses the problem of pornography and online dating in today's society. While Mutzenbacher, at least from the film itself, appears to be little more than a stereotypical male fantasy, the men are given the chance to tease out their seemingly endless nuances.
If everything is about sex, apart from sex, which is about power, Beckermann, as the director, still the power to shape and create an unavoidably biased text from the hours and hours of conversation she has here. So to give us more of an "authentic" portrayal, she shows the artifice throughout: whether it's the faded warehouse the film is set in, the intentional inclusion of the microphone in the frame or the shots that linger long after the men have finished speaking. While it can't help to shake off the feeling that this inquiry, resembling a type of Austrian Kinsey project, simply cannot be exhaustive, at least it acknowledges the difficulty of such interrogation in the first place.
If the current political situation supposedly means genuine sexual liberation is over, as many of the older men, pining for their nudist beach days, claim, a new starting point could be re-opening frank conversations. Ironically, by only employing men in her movie, Beckermann, who speaks but remains firmly off-camera, creates a genuinely feminist movie. After all, you can't improve the battle of the sexes without finding out how men truly think first. The only problem is: no two men seem to think the same way.
The winner of the Encounters award for Best Film, its victory solidifies what the new-ish competition strand aims to provide: personal entries that play with form to open up new discussions about filmmaking and politics.
---
Country: Austria
Language: German
Year: 2022
Runtime: 100′
Production: Ruth Beckermann Filmproduktion
Directed by: Ruth Beckermann
Written by: Ruth Beckermann & Claus Philipp
Camera: Johannes Hammel
Sound: Andreas Hamza
Editor: Dieter Pichler
Directing assistant: Rebecca Hirneise
Production assistant: Eva Rammesmayer