Review: Flight of The Puffin (2021)
Stockfish Film Festival
Shortfish Competition
Screenshot from Rakel Dawn Hanson's documentary 'Flight of The Puffin'
Hunting puffins has a long tradition in the Vestmannaeyjar archipelago (Western Islands) off Iceland's south coast. The knowledge about the birds has been passed from generation to generation, and Ágúst can recall how he went with his father hunting. "I would lie in a pile of dead puffins and cuddle in their heat", he tells the director Rakel Dawn Hanson laughing before explaining that he himself started hunting already at the gentle age of 10. There is still a hunting hut his father and grandfather were regularly using with other men on their hunting spree, with many beds aligned in the dorm, and photographs from the 'glorious' past showing men with their trophees.
Ágúst is nowadays more dedicated to saving birds' lives and not destroying them. He is teaching his two young sons how to save the baby birds who attracted by village lights in the evening get lost or hurt. The boys sometimes spend the whole nights helping their dad, and this unique type of bonding doesn't get questioned. There must be a school children need to attend, but this is never addressed. We just know that the right time to save the birds is between 8-9 pm until 1am.
Svenni spends most of the time with his dad learning about puffins. When he is thought how to catch one with a net, he decided to release the bird. We also get introduced to the youngest member of the family, Ágúst's 3-ish-year-old daughter who's warmheartedly talking about her love of the puffins. Her dream is that she also, one day, helps her dad and syblings to save her favourite birds.
By seeing those children so strongly attached to their environment one thought suddenly materializes – nobody is holding a smart phone or a tablet in their hands. It feels so retro, very 20th century to see children emersed in doing something else than instagraming, tic-tocking and all other social media related -ings out there. "The Pufflings are as normal as Netflix and Youtube are for kids today. We've never known anything else" remarks Ágúst, like he were simply reading my mind.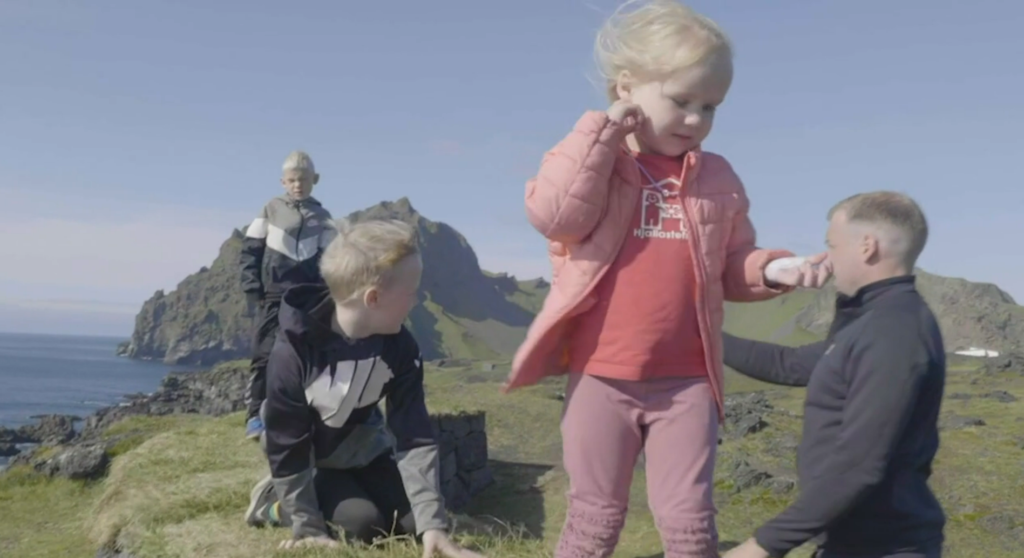 Hanson is voice-overing the film, introducing useful information to understand the synergy between humans and their largest bird population on the island. It's this polarity between the connection to the nature and the human urge to destroy it that interests both Rakel Dawn Hanson and her main protagonist who at one point admits that we will all suffer the consequences of our negligent behaviour towards the nature one day.
By watching the beautiful islands with green coated hills it is almost easy to forget about a pile of lifeless puffin bodies one gets to see at one brief point in the movie. The shots taken from above are breathtaking, proving again how incredibly beautiful, and constantly changeable Iceland is. It doesn't even have to be another season, just a small change in light, and everything looks completely different.
Flight of The Puffin is a fine short documentary that takes us to a barely known world of puffin hunters who are at the same time their biggest protectors – a strange circle of love and kill, difficult to grasp.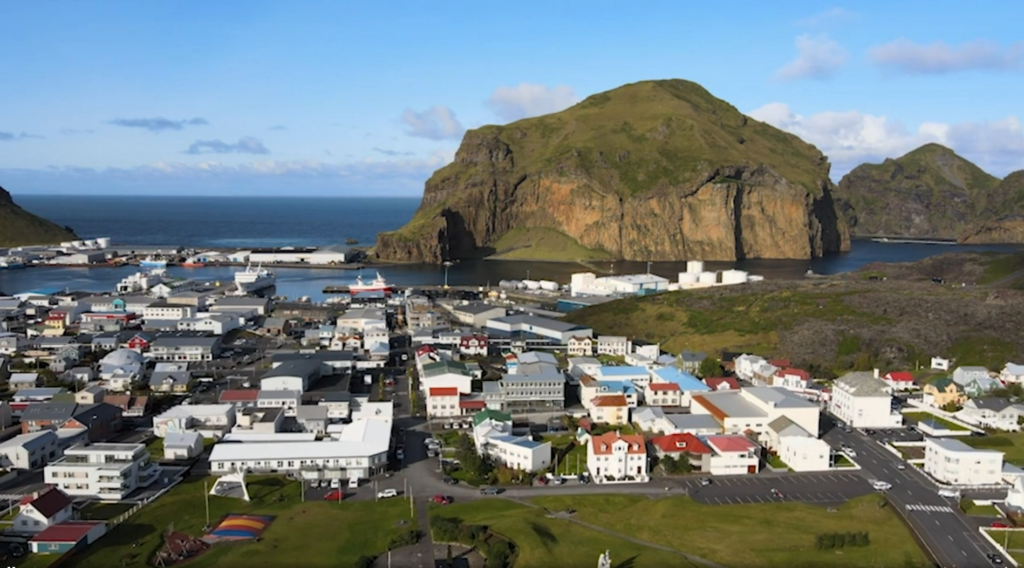 ---
Country: Iceland
Language(s): Icelandic, English
Runtime: 13'34"
Written/ Directed by: Rakel Dawn Hanson
Camera: Rakel Dawn Hanson
2nd camera: James Scrivens
Drone footage: Helgi Tórzhamar
Executive Producers: Peter Venn & Nicholas White
Production Coordinator: Louise Heren
With: Ágúst Haldorsson, Erpur Hansen, Emilíana Ágústdóttir, Guðbjörg Erla Ríkharðsdóttir, Ragnar þór Jóhannsson, Sandra Hammer