Review: Bird in the Peninsula (2022)
Vienna Shorts
Animation Avantguarde (AA)
Best Film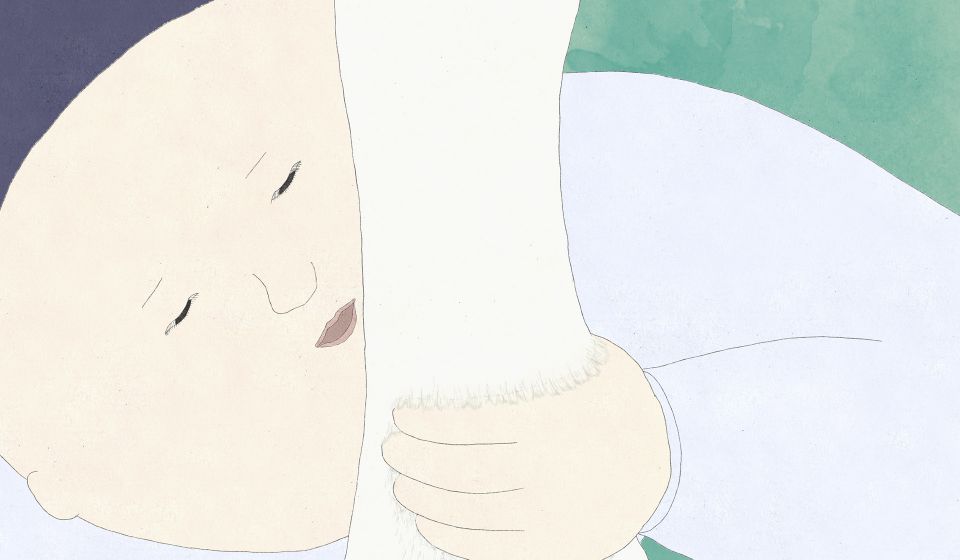 Sometimes, social commentary comes completely unexpectedly, out of the left field. That is the case with Atsushi Wada's seemingly nonsensical and bizarre, largely dialogue-free animated short Bird in the Peninsula that has lot more to do with the people than with birds. The film premiered at Berlinale, earning a Special Mention in shorts competition. We got to see it at Vienna Shorts, where it triumphed in Animation Avantguarde (AA) section.
A bird wants to grab a worm, but a machine is turned on and it starts making noise. The bird turns into a boy, holding a dog, the traditional Japanese flute and drums music overpowers the noise and the action moves to a peninsula where a group boys practices some sort of traditional dance that sometimes contains martial arts elements, under the supervision of a strict teacher who does not mind being very physical and rough when correcting the boys' moves. A girl sneaks to observe the action, but gets prevented by one of the drummers.
One of the boys (they are all chubby and we can tell who is who by the colour of their clothes) becomes our protagonist. He is not a very good dancer, but he has a special power communicating with animals, dogs and birds in particular. Does it make any sense?
No, it does not, and it is not necessary, since it is a clear play of symbolism and poetic reality. Bird in the Peninsula actually tells the story of patriarchy, tradition, technology and nature. It does so by the means of a seemingly simple animation, usually in 2D, clear and soft, round-looking lines and sharp primary colours, with occasional 3D computer effects. Since dialogue is scarce (mostly reduced to shouts and exclamations in Japanese, with one monologue in Spanish – for whatever reason), the sound handled by Masumi Takino and the music by Mio Adachi play the crucial role in communicating the emotion and dictating the tempo, while the editing (handled by the writer-director-chief animator and storyboard artist Atsushi Wada himself) keeps the dynamics in high register for the whole 16 minutes of runtime. Bird in the Peninsula is simply magnetic.
---
Runtime: 16' 08''
Countries: Japan, France
Languages: Japanese, Spanish
Directed by: Atsushi Wada
Written by: Atsushi Wada
Voice cast: Laura Rincón, Masumi Takino, Atsushi Wada
Animation by: Atsushi Wada
Storyboard by: Atsushi Wada
Editing by: Atsushi Wada
Music by: Mio Adachi
Sound by: Masumi Takino
Colourist: Misa Amako
3D Computer Graphics by: Toru Sygie, Ryo Tagawa
Produced by: Emmanuel-Alain Raynal, Pierre Baussaron, Nobuaki Doi
Production companies: Miyu Productions, New Deer
Supported by: CNC
Distribution by: Miyu Distribution