Review: Impossible Figures and Other Stories I (2021)
Vienna Shorts
Animation Avantguarde
Spetial Mention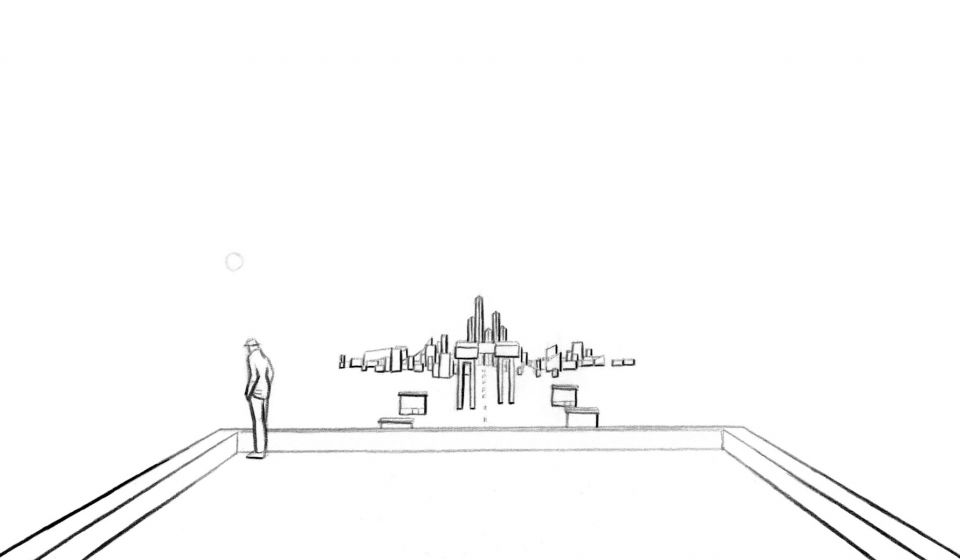 It is strange how the big bang created the universe, or at least our galaxy, but smaller bangs can only destroy things to the point of obliteration. However, it is not the only thing that is strange with Marta Pajek's Impossible Figures and Other Stories I that has just won Special Mention at the Animation Avantguarde competition of Vienna Shorts.
Given that the parts II (2016) and III (2015 or 2018, depending on a source) already exist, one might assume that I (2021) is a prequel of sorts. It does not have to be case necessarily, since it is a rounded, stand-alone story. (Singular, not plural.)
It all starts with a bang, an explosion after which the objects, abstract and concrete, and later the animals and the people move straight to the imaginary camera. We see the deserted streets of an unknown city, as the striking and loud sound design quiets down to let the music, the synth loop, play. The only two people left are the elderly couple, and the lady assumes the role of the unreliable narrator, whose story is broken and exists in memories, musings and a parallel worlds. The relicts of the past, such as socialist monuments, brutalist architecture, a gymnastics performance and shop windows decorated with photographs, mannequins and sculptures, open the path for the whirlwind of bugs, sticky slime on the floor and the floods in the street. In the parallel world, the nature still exists, but for how long? Where have all the flowers gone? Turned from a hippie anthem into a poem recited In Polish and Yiddish.
Animation is a perfect tool to present one's musings and let the audience load the interpretation according to the given guidelines and wider context. That is certainly the case with Impossible Figures and Other Stories I, brought to another level due to its artistic and technical qualities. The simple, linear animation with occasional switches to 3D and the influxes of shade and colour fits the purpose perfectly, the music switching from synth to neoclassical on wind instruments and back dictates the emotion, and the sound design in which the howling wind signals the devastation and the emptiness completes the soundscape in this animated short that surely gets the intended response from the audience.
Year: 2021
Runtime: 16' 10''
Countries: Poland, Canada
Languages: Polish, Yiddish
Directed by: Marta Pajek
Written by: Marta Pajek
Narrated by: Anna Polony
Animated by: Marta Pajek
Editing by: Marta Pajek
Music by: Aleksandra Gryka, Marcin Kuczewski
Sound design by: Michal Jankowski, Olivier Calvert
Colourist: Magdalena Kulak
Produced by: Piotr Szczepanowicz, Grzegorz Waclawek, Maral Mohammadian
Production companies: Animoon, ONF NFB
Supported by: Polish Film Institute