Locarno review: Serafina (2022)
Pardi di Domani
National Competition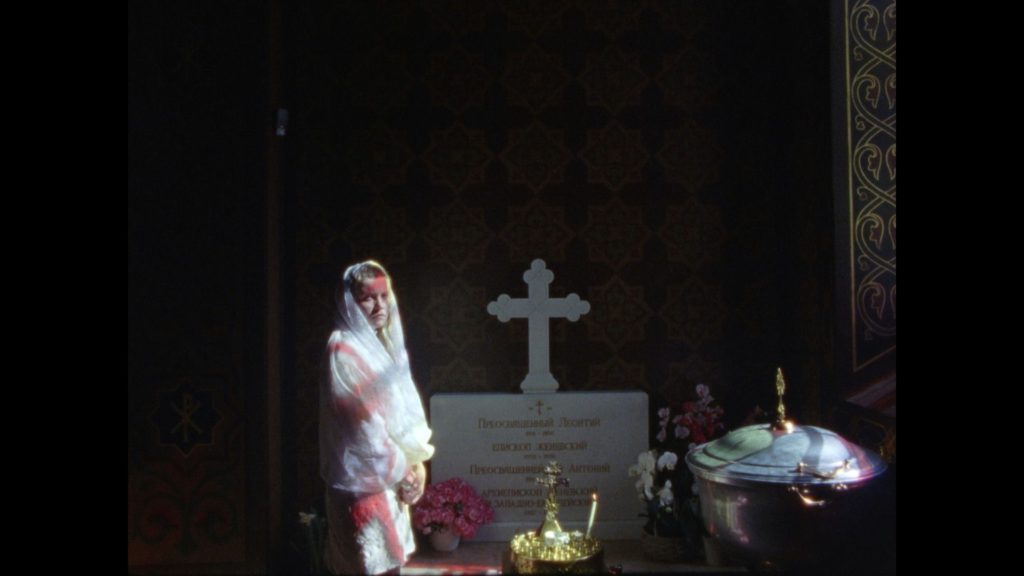 Everybody needs a driving force, ideally some kind of passion, but the question is if one particular type of passion is enough to drive us throughout life. That question stands in the very centre of Noa Epars' and Anna Simonetti's short lyrical documentary Serafina that premiered recently at Locarno Film Festival in Pardi di domani national competition.
The title comes from the nun name of our protagonist, a young Swiss woman of Russian ancestry whose one passion in life was service to God through the Russian Orthodox Church. However, she has discovered another kind passion which is stands in contrast to the former one: It is lust for freedom in movement on a motorcycle.
The two stories, one individual portrait of a person used to exist in quite rigid and uneventful environment marked by the never-changing routines, and a group portrait of "easy riders", come to a joint end in the setting resembling a Western movie, dipped in warm colours of the 16mm footage. While motorbikes, instead of horses, serve as the obvious metaphor for modernization, the basic urge for freedom is the same. On the other hand, there is another genre parallel emerging, that of a medieval spectacle in which the contemporary nun (certainly an aspiring holy character) joins the group of knights, becoming somewhat of a stand-in for Joan of d'Arc.
Both Epars and Simonetti are students of the Haute École d'Art et de Design in Geneva, which also serves as the production company, the international sales agent and the domestic distributor of the film, and they did most of the work on the film by themselves, writing the script, filming and editing it along with directing. The only help they used was in the sound and score department (although they also participated in recording the location sound), with the score and the choices of music made by Diego Verissimo, varying from 90s club electronic music to 60s hippie stuff, and the sound design of Henry Sims fulfilling the audio-visual landscape of the film that is both formally firm and quite lyrical. Serafina is definitely a work of students who have future in filmmaking.
---
Year: 2022
Runtime: 11'
Country: Switzerland
Language: French
Directed by: Noa Epars, Anna Simonetti
Written by: Noa Epars, Anna Simonetti
Cinematography by: Noa Epars, Anna Simonetti
Editing by: Noa Epars, Anna Simonetti
Music by: Diego Verissimo
Sound design by: Henry Sims
Sound recording by: Noa Epars, Anna Simonetti, Maxime Courbat
Production company: Haute École d'Art et de Design – Genève
Sales by: Haute École d'Art et de Design – Genève
Distribution by: Haute École d'Art et de Design – Genève