Review: Microbiome (2022)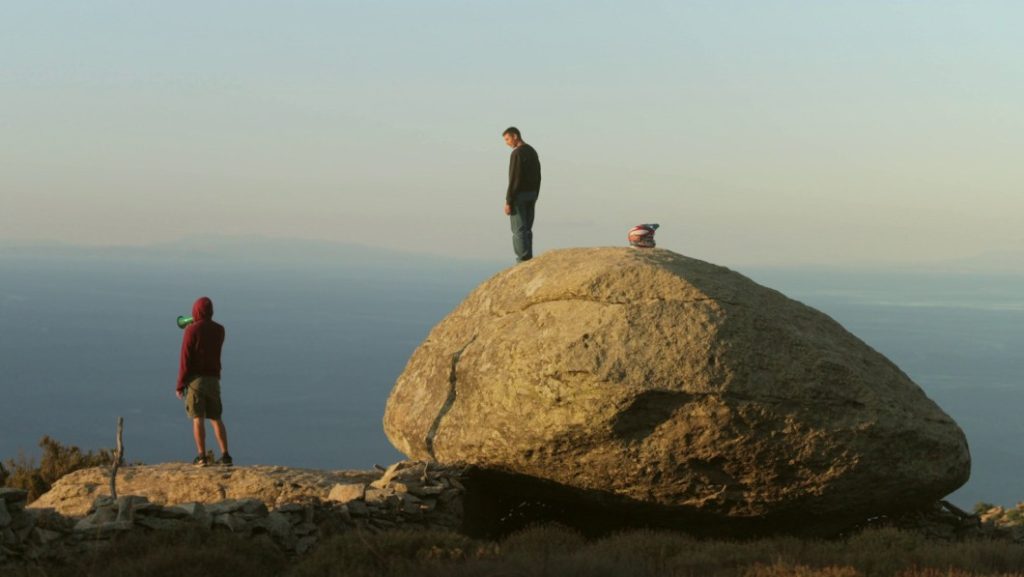 Let us imagine science, art and life as three points of a triangle, connected by lines, but in their essence different. Is life more rational, like science or more intuitive, as art? Is science more natural, like life, or artificial, like art? Is art more technical, like science or more free-flowing, as art? All three of them come in close contact, laced with a bit of humour in Stavros Petropoulos' short documentary Microbiome that has premiered earlier this year at Thessaloniki, and more recently screened at Sarajevo and won the main prize at Ljubljana Short Film Festival FEKK.
Science is represented in the research on the topic of healthy ageing and longevity that serves as the entry point of Petropoulos' film that also opens in the lab. Only the sound of flies, that turns out to be a piece of sound design "magic" (Flies in the lab? Come on!) reveals the "objects" the researchers are dealing with. The hypothesis of the whole thing is that the microbiome of the intestines could hold the key information to crack the secret open.
Outside the lab, there is the environment of the small island of Ikaria where the inhabitants live their lives. The work in agriculture, beekeeping or fishing, or they simply spend their days hanging around in the sun or in bars, and they are more than willing to provide the samples and the answers to the surveys by the scientific visitors. But maybe the "secret" the scientists want to expose is no secret at all, viewed from the common sense point of view: an easy, simple and largely stressless life might by the key for the healthy ageing.
Microbiome could be interpreted as the short- and documentary extension to the Greek "weird wave" present in the fiction features that also tend to be a bit scientific and more than a bit anthropological, and Petropoulos is quite aware of it. All the key elements are here: wide, beautifully composed static shots lensed by Yannis Kanakis that provide the overview of the situation all the time, some "acting" that would be considered mechanical in a fiction film, but here it merely suggests that the subjects are aware of the camera, and the deadpan humour that glues the whole thing together, just like the microbiome from the hypothesis and the title of the film.
---
Original title: Mikrovioma
Year: 2022
Runtime: 26' 34''
Country: Greece
Language: Greek
Directed by: Stavros Petropoulos
Written by: Stavros Petropoulos
Cinematography by: Yannis Kanakis
Editing by: Stamos Dimitropoulos
Music by: Dimitris Patsaros
Sound by: Theofilos Botonakis
Colourists: Yannis Kanakis, Manos Chamilakis
Assistant director: Alexandros Chatzis
Produced by: Stavros Petropoulos, Leonidas Konstantarakos
Production companies: CLEO, Alaska Films