Sarajevo review: 5PM Seaside (2022)
Sarajevo Film Festival
Short Film Competition
Special Mention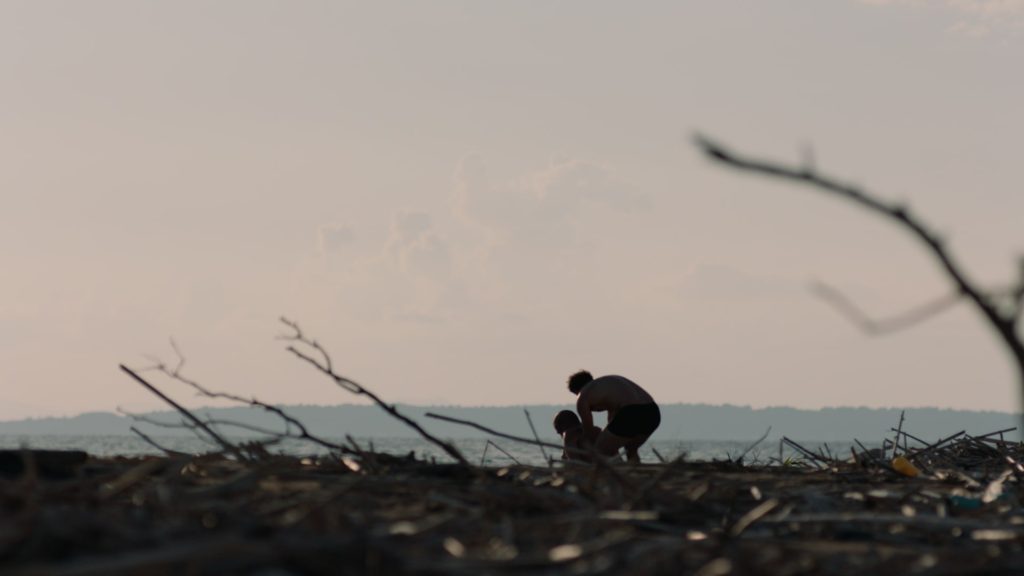 It is a rare occasion, even in the world of low-budget short filmmaking, that a film does not have a production company behind it. One of those cases is Valentin Stejskal's 5PM Seaside, funded completely by its producers, some of whom are also crew members.
The film premiered at Clermont-Ferrand this February, later playing at Palm Springs, Diagonale and more festivals. On its last stop on its festival tour so far, at Sarajevo, it won a Special Mention in the shorts competition.
5PM Seaside deals with hidden passion between two men. First we meet Nikos (Antonis Tsiotsiopoulos), a truck driver who parked his vehicle near a lonely, empty beach house. Judging by the colours of the sky and the land, it is autumn, and it is in a perfect sync with Nikos' mood: he seems a bit detached and focused on his longing so much that he apparently forgot it is his birthday.
The house and the compound surrounding it, however, belongs to Christos (Kimonas Kouris), the man Nikos is waiting for. The two share some history from their times in the army and it manifests in a drowning-simulation challenge: with Christos by his side, Nikos dives into the sea until he almost passes out, and Christos has to resuscitate him with AED. Christos is far from happy to play the game again, but maybe it is the case of "one last time" before the final goodbye…
Stejskal's demonstrates the soft touch in his directing, relying on Samir Ljuma's (of Honeyland fame) camerawork that combines the static, wider and longer takes with some hand-held shots, and on harnessing the different lighting depicting different periods of the day. However, with a story that reveals itself slowly and never to the full, the actors have a complex task of dosing the emotions of their characters and keeping them slightly under the surface. In that department, the work of Antonis Tsiotsiopoulos and Kimonas Kouris is mesmerizing, making 5PM Seaside a commendable piece of cinema.
---
Runtime: 26' 16''
Countries: Greece, Austria
Language: Greek
Directed by: Valentin Stejskal
Written by: Glykeria Patramani, Valentin Stejskal
Cast: Antonis Tsiotsiopoulos, Kimonas Kouris
Cinematography by: Samir Ljuma
Editing by: Martin Ivanov
Sound design by: Fabio Schurischuster
Sound by: Stelios Koupetoris
Production design by: Dimitra Sourlantzi
Costume design by: Dimitra Sourlantzi
Make-up by: Vasiliki Kita
Colourist: Andi Winter
Assistant director: Olia Verriopoulos
Produced by: Alisa Frischholtz, Ioanna Petinaraki, Samir Ljuma, Valentin Stejskal
Supported by: BMKÖS, CineArt Steirmark, Stadt Wien Kultur, FAMA, ÖH-Sonderprojekt, Österreichische Botschaft Athen
Sales by: Sixpack Film
Distribution by: Welcome Aboard