Sarajevo review: Babajanja (2022)
Sarajevo Film Festival
Documentary Film Competition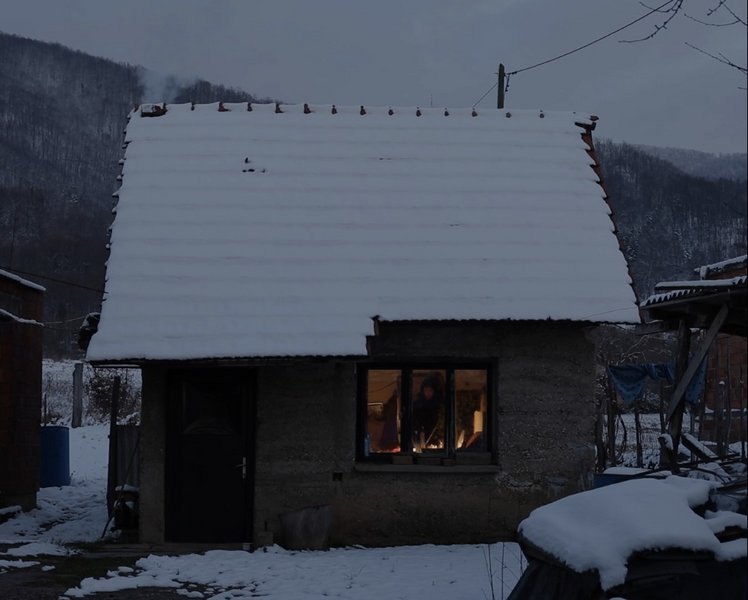 Ante Zlatko Stolica narrates his personal horror story about a woman called Janja he feared "longer than Baba Yaga, Freddy Krueger, and Children of the Corn", because unlike them she was for real. He feared her to such an extent through his childhood, that he started to enquire his family about her whereabouts and health as an adult man. The long summer days he spent in his grandmother's village as a kid would end in sleepless nights, with visions of Janja as a monster under his bed, her face staring at him through the window out of the pitch-dark backyard, or the threatening silouhette behind the door. Her face stayed in the director's head for a good chunk of childhood, and Janja became The She Beast (1966, Michael Reeves) – "deadlier than Dracula, wilder than the werewolf, and scarier than Frankenstein", the silent killer from Silent Night, Bloody Night (1974, Theodore Gershuny), and the wandering revengeous spirit of Dominique from Michael Anderson eponymous horror from 1979. The excerpts from the mentioned films, alongside with others – such as Mario Caiano's Nightmare Castle (1965) and Burt Kennedy's All The Kind Strangers (1974) melt with the widescreen pictures of the enteriors showing unmade beds, objects strewn across the floor, piles of fluffy blankets and clothes just about visible in the dark, bathed in eerie blue and inky red.
The story about the monster slowly gets replaced by Stolica's wish to find out something about the real person who turned out to be a deaf-mute woman from the village, and a friend of his grandmother. Actually very fond of children, she would produce awkward sounds of joy upon seeing them, which would scare the lot away.
Not only led by the feeling of guilt for once reacting to the unknown as all children do out of fear – Stolica continues his exploration by recreating the scenes of the life the old woman might have had in her last years among the living. For this purpose, he used the familiar places and extras, bringing out the feeling of a lonely existence of one woman who was 'born with a mistake', and therefore condemned to a secluded life.
Babajanja is a heartfelt short documentary that borrows horror elements to paint a picture of otherness, pointing out at the obvious fact that some people do not stand a chance of being accepted for what they are because they don't fit into the frame of socially dictated perception of 'normal'. The film screend in the Documentary Film Competiton of Sarajevo Film Festival where it got the Special Jury Mention.
---
Original Title: Babajanja
Country: Croatia
Language: Croatian
Year: 2022
Runtime: 15′
Written/ Directed by: Ante Zlatko Stolica
Cinematographer: Katarina Zlatec
Assistant Director: Barbara Radelja
Sound Design: Hrvoje Nikšić
Sound Recordist: Sunčica Ana Veldić
Additional Camera Operators: Luka Stjepanović, Barbara Radelja
Colour Correction: Luka Stjepanović
Edited by: Iva Ivan
Producers: Tibor Keser, Vanja Jambrović
Produced by: Restart
World Sales/ Croatian Distribution: Restart
Support: Hrvatski audiovizualni centar (HAVC), Grad Zagreb