Dresden review: Skinned (2022)
Golden Horseman of the Audience
International Competition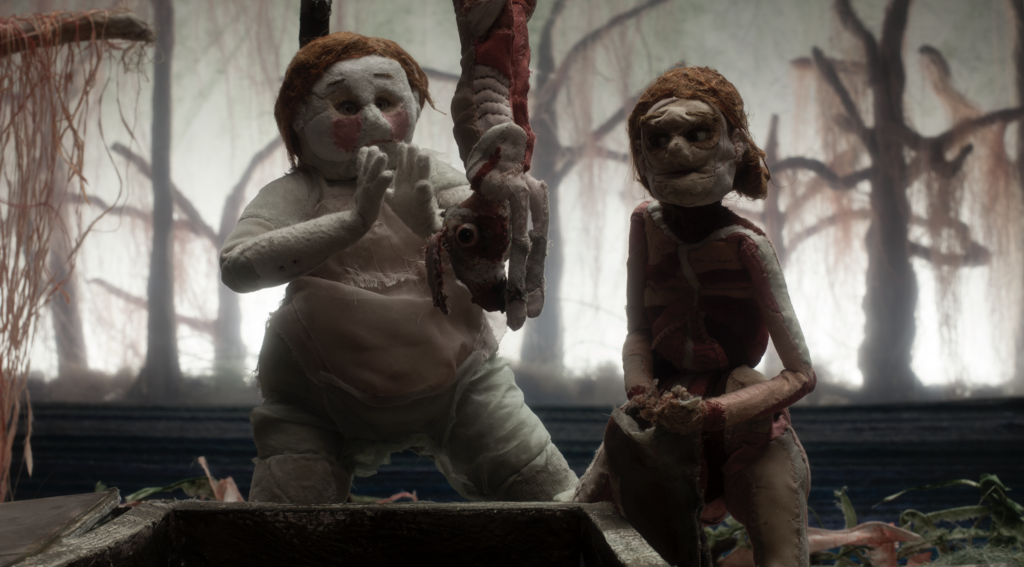 Joachim Hérissé's stop-motion animation Skinned was both in the National- and International Competition of Clermont-Ferrand Short Film Festival where it won SACD Prize for Best French-language film before it hit the international festival circuit. Drawing inspiration from the famous fairy-tales writers such as Grimm Brothers, Hans Christian Andersen and Charles Perraut, Hérissé penned a grim story drawn from his childhood nightmares he wanted to bring to the big screen. Previously involved in a number of TV series as a director, the French helmer dived into his own psyche and the memories of rather devastating dreams from his forming years to pen a script for this eery rumination about processes in one own's body that most of us try to fathom to no avail.
The tale of conjoined twins (attached at the leg) of radically oposite characters and life aspirations takes a somber turn when one of them stops controlling her digestive system, while the other gets pushed into satisfying the sister's appetite for meat. While they both grow unhappy about not being able to get accomplished, their dreams about that other life can't be compared. One seeks freedom, and the other – a lifetime togetherness. But, at which price does it come? Each time a ghastly rowing boat with no one in it floats downstream oń the river past their house, they have a different reaction to it. Is the free-floating vessel a ticket to freedom or a treath?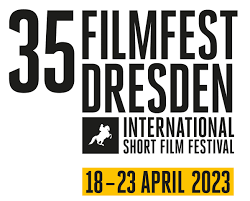 The visuals took a long time to define, with Hérissé testing to see what worked best for the film. Contemplating about which form of animation worked best for the story he had to tell, he found support in his friend specialzed in textiles, who designed the characters to fit the plot, making the fabrics alive to express thee uncanny. The wool is bleeding when an animal gets caught and slaughtered, the fabric on the insatiated sister's nightgown threatens to burst, and the stitches holding the face features together are close to dissolving themselves when it comes to expressing the emotions. The person who breathed life into the leads was the sculpturor Aline Bordereau who made the puppets for the movie.
Originally, there were no dialogues in the script, but along the process this has changed, mostly due to the requirements for the funding. Still, the dialogues are scarce, stingy and unobtrusive, unlike the music for the film composed by Antoien Duchene which is brilliant.
The audience in Dresden has spoken, and there isn't much we can complain about. Skinned is a movie that no one will easily forget.
---
Original title: Ecorchée
Country: France
Year: 2022
Runtime: 14'07"
Written/ Directed by: Joachim Hérissé
Cinematography: Simon Filliot
Music: Antoine Duchene
Sound Editor: Nicolas Besse
Sound Mix: Aurélien Bony
Editors: Catherine Aledenise, Joachim Hérissé