VIENNALE '12 details revealed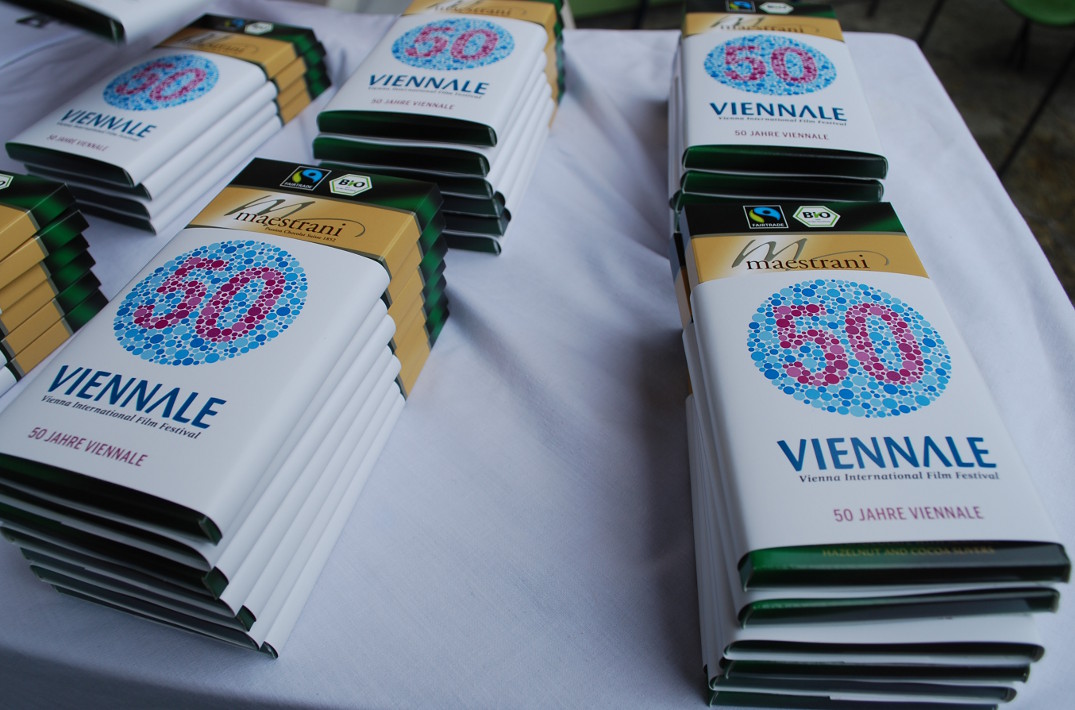 On Monday evening, VIENNALE director Hans Hurch presented the programme of this year's Vienna Film Festival (25th October – 07th November). A fresh logo, revamped catalogue, special publications and a new festival centre in the former Viennese main post building, are but few of the novelties surrounding VIENNALE '12 in its 50th jubilee edition.
The festival will be launched on Thursday night with two screenings of Ben Affleck's film "Argo" in the cinema Gartenbaukino. The following day, at the gala evening in honour of Michael Caine, those who manage to get the remaining few tickets will experience the world premiere of the restored copy of Joseph I. Mankiewicz' "Sleuth", in the presence of the famous English actor who will be available for the talk with audience after the screening. VIENNALE '12 dedicates a tribute to Michael Caine with ten selected films from his impressive acting career: Alfie (Lewis Gilbert, GB 1965), Dirty Rotten Scoundrels (Frank Oz, USA 1988), Dressed To Kill (Brian De Palma, USA 1980), Educating Rita (Lewis Gilbert, GB 1983), Get Carter,(Mike Hodges, GB 1971), Hannah and Her Sisters (Woody Allen, USA 1985), Harry Brown (Daniel Barber, GB 2009), The Man Who Would Be King (John Huston, GB/USA 1975), The Quiet American (Phillip Noyce, USA/Australia/D 2002) and Sleuth (Joseph L. Mankiewic
Within the frames of "In Focus", a side programme mostly reserved for avantgarde filmmakers, VIENNALE is presenting the oeuvre by directors Manuel Mozos (Portugal) and Alberto Grifi (Italy). This year's special programmes are dedicated to "Five Women": Coleen Fitzgibbon, Narcisa Hirsch, Mati Diop, Kurdwin Ayub and Amy Seimetz, to the Austrian photographer and cameraman Wolf Suschitzky ("That's Wolf"), Peter Kubelka ("Monument Film") and to Artur Berger and Gerbert Rappaport: Austrian Film Workers in the Soviet Union ("Vienna- Moscow").
"An evening to remember" is the right title for a special treat by the New York artist and singer-songwriter Patti Smith who will give an acoustic concert (free of charge) in Metro Kino on the 4th of November. I suggest you to camp in front of the venue long before the planned gig's 9 p.m. start! That the possibility of seeing and hearing one of rock and roll legends won't attract the masses to the tiny room in Metro Kino, is almost unthinkable. Also worthy of note is that Smith is actually coming to Vienna to support the promotion of Jem Cohen's film "Museum hours" for which she acted as a producer.
Earlier this year we announced that the Austrian Film Museum will show the retrospective of complete works by Fritz Lang in cooperation with VIENNALE (18th October – 29th November). In addition to the catalogue published to accompany this retrospective oeuvre, another interesting publication related to the legendary director will be available for purchase during the festival: "Recollections of Vienna" (printed as a bilingual edition in German and English) which consists of Fritz Lang's detailed answers to questions posed by two French journalists in 1966, relating to his youth in Vienna. This is the first time Lang's writings about his life in Vienna have been collated and published in the book which will be presented on Sunday, October 28th at 7.30pm at the Festival Centre.
Among little extras which make this round birthday exciting is the release of DVD VIENNALE edition comprising of films shown during the past festivals: Our beloved month of August (Miguel Gomes, Portugal/ F 2008), Half Nelson (Ryan Fleck, USA 2005), The King of escape (Alain Guiraudie, F 2009), Capturing the Friedmans (Andrew Jarecki, 2003) and El Sicario, Room 164 (Gianfranco Rosi, USA/ F 2010). This project was realised in cooperation with the weekly Viennese magazine Falter (also published in Graz). VIENNALE has also released a DVD compilation of its trailers from 1995-2012. As a reminder – famed film directors have been invited to create trailers for the Vienna Film Festival: James Benning, Leos Carax, Jan-Luc Godard, david Lynch, Chris Marker, Agnès Varda, Apichatpong Weerasethakul…
It became uncertain if Werner Herzog, who is currently filming his new documentary on the Turkish-Syrian border, will be able to come to the VIENNALE.