Review: Sand (2019), by Kim Kyung-rae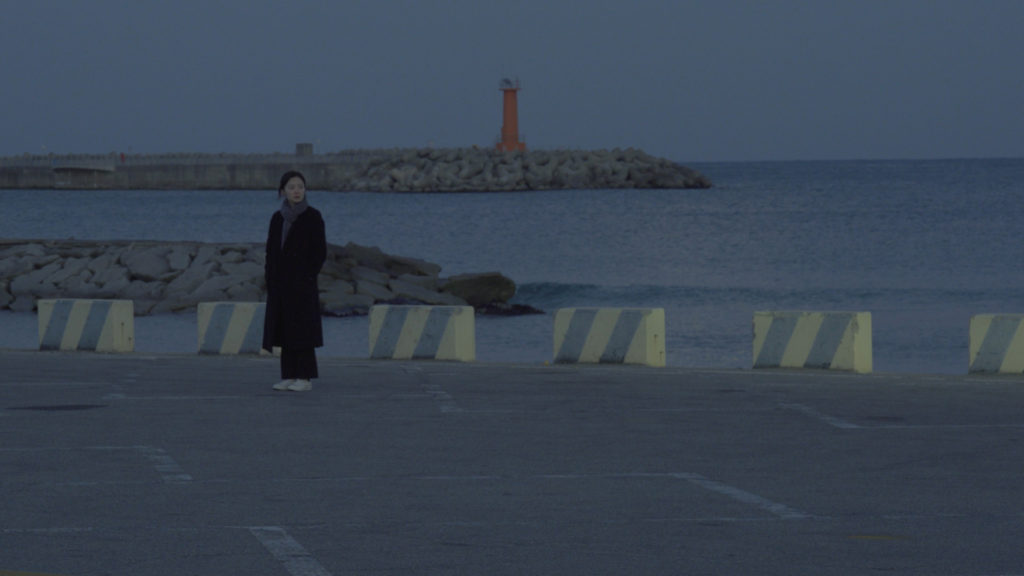 Two young lovers wake up one morning after a night involving a big spliff, and Sung-min (James Chung) immediately starts looking for the proof they had protected sex. Mirae (Hanna Cho) is more relaxed about it, quoting the biological improbability (the menstrual cycle) for a pregnancy. At the beginning of the post-coital "the-condom-was-lost" frenzy, she is just perplexed about her boyfriend's behaviour, but with time she starts realizing that there must be something else behind his obsession. The planned holiday turns into a disaster.
After ransacking the house and even attempting to perform a gynecological examination of Mirae, Sung-min walks straight through the door to organize a pill after, at the end even mobilizing his friend in Seoul to get it for him.This skiptrace is so confusing that it showers viewers with questions about the perplexedly developed narrative. With pills being legal, why not simply wait until the pharmacies open? – is one of them.

If Kim Kyung-rae's aim with Morae (Sand) was to show a relationship with unequal emotional involvement, she was just a short step away from it. This might be due to the representation of their relationship; it is hard to imagine the two being anything more than an occasional fling, if at all. Even Sung-min's best friend Sung-won (Jong-ki Son) is unaware of Mirae's existence. And yet, in the brief film synopsis of the film provided to the Orizzonti Short Competition we are told that "Sungmin and Mirae go on a trip to Ganwon province", meaning that they must have been more than just a fling.
Visually and acoustically stunning, Sand loses itself in the unconvincing interaction between the two main protagonists.
Original Title: Morae
Country: South Korea
Running Time: 16′
Language: Korean
Production: STUDIO351
Written by: James Chung & Kim Kyung-rae
Director/ DoP/ Editor: Kim Kyung-rae
Music: Lee Keunhoo
Sound: Shin Kyung-hoon, Son Jong-ki