Review: The Day is Done (2021)
This review was originally published on Asian Movie Pulse
Berlinale Shorts Competition
Silver Bear Jury Prize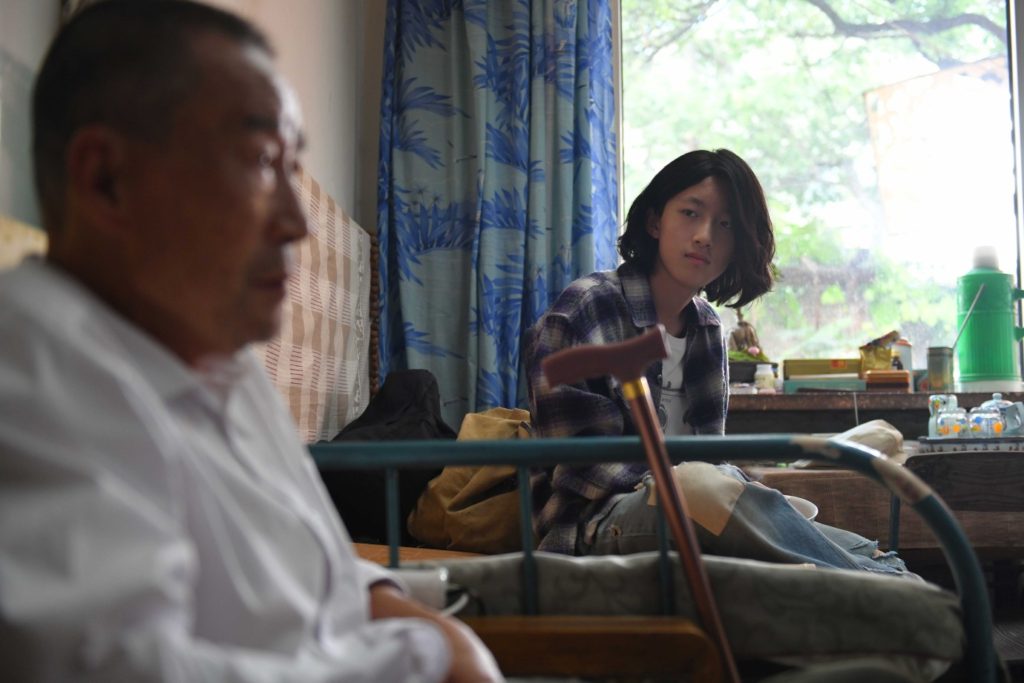 Almost three months after the world premiere of his sophomore feature "Starts Await Us" at Tallinn Black Nights Film Festival, Zhang Dalei is back in race with his short Day is Done in the Short Film Competition of Berlinale.
For those acquainted with Zhang Dalei's work, the faces seen in "Day is Done" will not only look familiar, but the connection to his debut "The Summer is Gone" will be immediately established. Same actors return to their roles of family members, slightly older and put in a different day-to-day life context.
Xiao Lei (Kong Weiyi) travels from Inner Mongolia to China with his parents (Zhang Chen and Guo Yanyun) and uncle (Zhao Hua) to visit his grandfather. During the car ride, the conversation as mundane as it sounds has a magical impact on the viewer. You wonder about the Soviet products that were 'of high quality and durability' such as binoculars that could crush a walnut. You wish to know more about the day the uncle got so drunk, he laid down on the floor with his mouth smeared with spiced beef.
The interaction between the family members, with the camera switching its focus from one to the other, one humming a song, the other glazing through the window and the two conversing, is handsomely caught by the lens of Lv Songye and edited by Dalei into a sequence one wants to be in. Lulled in the family's harmonious togetherness, we follow their gaze out the window, almost recognizing people they recognize, like the cheerful singing bicycle driver Mengfu who speeds by the car singing the song about 'the Chinese spirit'.
The grandfather's house is a place where family unity gets a new dimension. The camera sneaks behind the bead curtain, windows, and screens like a cat, curious to know what's going on, but too shy or unwilling to come closer. Conversations are being made, questions asked, and at the same time – there is always something else going on in the background, an activity in the front yard, a phone call, a sound coming out from the street.
And there is music, applied in the film with such emotional depth that you couldn't imagine anything else than the melody of Li Jun Yi's "Return to the XiNi River" or Johan Sebastian Bach's Partita in A-Minor for Solo Flute performed by Horacio Franco playing to it. The flute will leave you almost as heartbroken as the un-eaten watermelon that the lonely grandfather (played by the always wonderful Li Xuejian) bought for his grandson Xiao Lei who is about to depart to study abroad.
---
Original Title: Xia Wu Guo Qu Le Yi Ban
Country: China
Language: Mandarin
Year: 2021
Runtime: 24′
Written/ Directed by: Zhang Dalei
Producer: Gao Yitian
DoP: Lv Songye
Production Designer: Lan Zhiqiang, Yuan Yue
Makeup Artist: Xu Xiao Zhou
Costume Designer: Zhang Pengtao
Sound Design: Li Danfeng
Sound Mixer: Si Zhonglin
Focus Puller: Yin Tianlun
DIT: Chen Bowen
Colourist: Fu Shu
Cast: Kong Weiyi, Zhang Chen, Guo Yanyun, Zhao Hua, Hao Mengfu, Li Xuejian