LET'S CEE what happens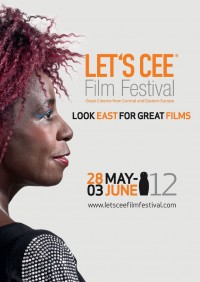 Vienna gets another International Film Festival
LET'S CEE, 28th May – 03. JUne 2012
It was a sprint race for the festival director Magdalena Żelasko who made her dream of a film festival come true in less then nine months since the beginning of preparations. Left without financial support from Austrian cultural institutions (apart from KulturKontakt that co-financed music film programme), with city of Vienna showing no interest in investing in "yet another film festival", Żelasko had to rely on a team of volounteers who took care of the most of organisational steps.
Needless to say, there's a dash of panic in the air. The web site was updated only two weeks before the kick off, couple of days after the tickets were officially up for grabs, which might have influenced response by the cinema audience. It's, after all, the festival packed with premieres of interesting cinematographic works which were not (well, most of them) recycled from Cannes to Pusan. Without movie synopsis one was left to the mercy of google machine in search of storielines hidden behind this and that movie title.
Still, we should acknowledde the lady with the plan. Żelasko seems to know what LET'S CEE should be all about, and the problems around the festival arousing so far came from the fact that this is a beginning of a new ambitious journey into unknown. "This is not a festival dedicated only to immigrants, but to all cinema-lovers thursty for something new", is the thought she shared at the press conference in Vienna's Urania a couple of weeks ago.
From what we could see at the programme presentation, LET'S CEE has good chances of turning into a precious little festival with mainly arthouse and small productions coming from Central East European Countries.
Awards for the best from the east
"Look East for great films" is the main moto of the LET'S CEE festival which besides its main programme offers a film symposium, a side project for schools (with total of three films: 'Nicky's family', 'Tomorrow will be better' and 'The small bankrobbers'), music films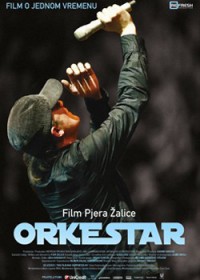 from former Yugoslavia, a cinematic focus on Estonia and a number of gigs at the 'Klub Ost'.
With two competitions – for best feature film and best documentary – another tradition has been established right from the start.
In the feature film competition, following six films run for the Urania Statuette designed by the Austrian artist Tone Fink: Slava Ross's touching 'Siberia, Monamour' (Rus,2011), 'Zenne,Dancer from Turkey', a true story about the gay dancer killed by his father by M. Caner Alper and Mehmet Binay (Turkey, 2012), Radu Jude's 'Everybody In Our Family' (Romania, 2012), Mikayel Vatinyan's post war reality depicted in 'Joan and the voices' (Armenia, 2011). Complicated family ties build a main plot of 'Good night, missy' by Metod Pevec (Slowenia, 2011), while Petr Nikolaev's 'Lidice' tells a true story about nazi attrocities at the small Szech village Lidice.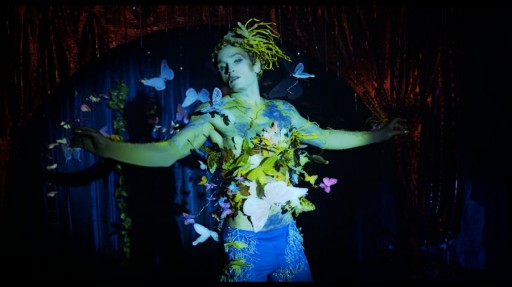 The Documentary Competition has eight productions running for the main prize: Goran Radovanović's 'With Fidel Whatever Happens' (Serbian-Cuban joint production,2011), 'My Mate Manchester United' by the Bulgarian director Stefan Valdobrev (2011), Laila Pakalnina's '33 Animals Of Santa Claus' (Latvia, 2011), Nedžad Begović' s 'Mobitel/ A cell phone movie' (Bosnia & Herzegowina, 2011), 'Invisible strings: the talented Purker sisters' by the Hungarian director Ágnes Sós (2009) and 'Vorbitor' by Alexandru Baciu and Radu Muntean (Romania, 2011). 'Vorbitor' deals with a new Romanian penetentiary law that allows people sentenced to life in prison to marry each other, 'My Mate Manchester United' follows a solitary life of a Manchester United fan who lives in a small Bulgarian village with his mother and a cat called David Beckham, 'With Fidel Whatever Happens' opens the question what happens after Cuban leader Fidel Castro's gone…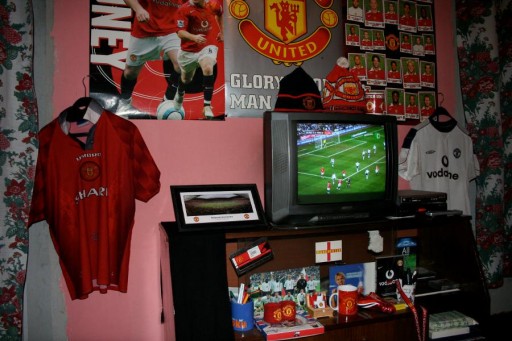 The official party headquarters of LET'S CEE festival is "Ost Klub" which will add an extra spice to festival activities by a number of DJ lines and concerts. A pre-opening party is scheduled for the evening of 26th May, when Coffeeshock Company / [dunkelbunt] / Locomotiv / GLOBAL RUCKUS will make your booties shake. Check out the full programme on club's official web site: http://www.ost-klub.at/
Agnieszka Holland's candidate for Oscar 2011 "In Darkness" will open the festival on May 28 in the presence of acclaimed Polish filmmaker!
Information about the festival and its side activities (unfortunately in German language only!): http://www.letsceefilmfestival.com