Review: Under Her Skin (2020)
Orizzonti Corti Competition, 77th Venice Film festival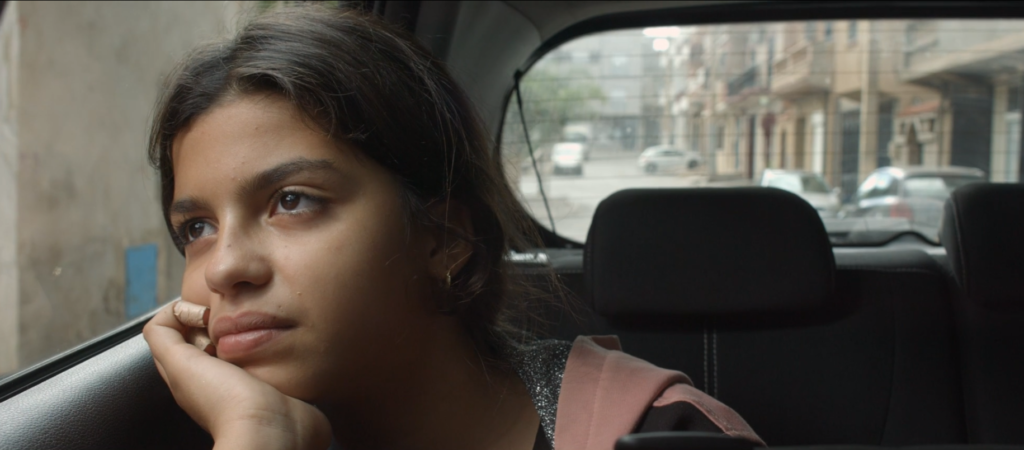 Coming of age – probably the most confusing and brain-frying period of anyone's life, is difficult on its own without the additonal stress brought by family and friends. Sarah (Amina Hilal) is about to learn this lesson when her mother (Salima Abada) decides to interfere with her nail-biting problem.
In an environment with clearly defined gender roles (in this case it is Oran, Algeria, but it could be just any other patriarchal society in the world) – girls/ women are supposed to behave accordingly, and the mother is very particular about the no-gos. Judged by her actions, psychology should stay simple without getting over-analized, and she isn't particularly eager to dig behind Sarah's new, unhealthy habit. Clear goals ar set, and there is no room for discussions.
The newcomer Amina Hilal is a great win for the film with her portrayal of Sarah's inner battle between moral values & visions shared by the mother and the aunt, and her own awakening on the other side. The world outside presents her with countless possibilities, but the viewer stays in the complete dark about which one she'll eventually chose. Mysterious are also the family ties: father's phonecalls that are not answered and the videos of protests behind a barbwire that Sarah's watching alone in her room. Hints are strewn across the film like crumbs deliberately left to be picked by someone.
Coming of age, or rather – its very process – is something that the writer/director Meriem Mesraoua is after, and not definite answers. Creating intimacy by letting the camera come very close to Sarah – her face, hands, or her crouched body in the bathtab, she takes out the maximum from the close-ups without much need to let Sarah verbalize her emotions. Expressive, strong performance by Hilal is embraced by the terracota warmth of Mohamed Tayeb Laggoune's lens. His camera moves gentle as to encapsulate women's feelings in different moments, nuancing them with great care by the play of light and shadows.
More than anything else, Under Her Skin is a universal tale of teenagers' plight to make their personality outplay parents expectations and will. The film opts for an unusual path of describing a coming of age story. There is no particular drama set in focus or a singled out reason for Sarah's revolt that is growing bigger than all the reasons for it. Everything else is pushed in the background: ethnicity, religion and Sarah's background.

Not only Sarah's mother is good at finding the practical solution. Mesraoua is as well. But both women turn to a beauty parlor for getting what they need. In the air filled with smell of hair spray and nail polish, two worlds collide – the traditional, conservative that requiers of women to cover their hair and to paint their nails descretely, and the new one in which beauty finds its own individual interpretation.
Under Her Skin was screened at the Orizzonti Corti competition of the 77th Venice Film festival.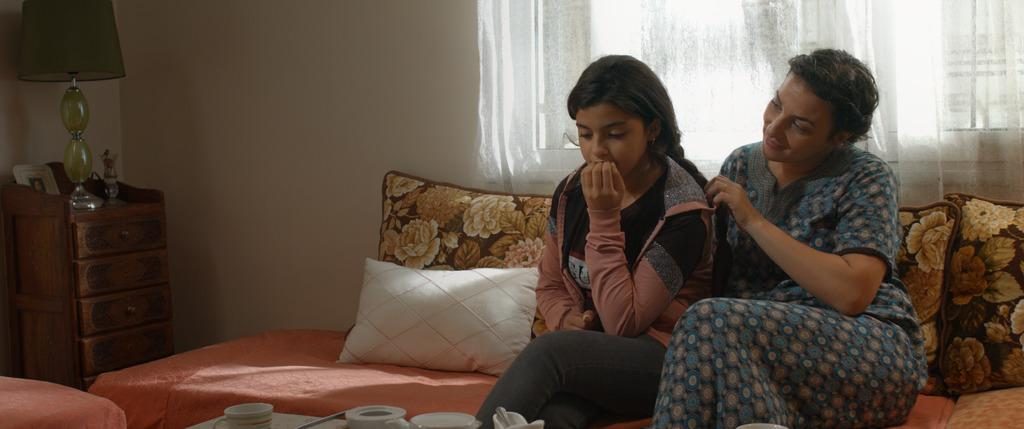 ---
Original Title: À fleur de peau
Country: Qatar, Algeria, France
Language: Arabic
Year: 2020
Runtime: 14′ 27"
Written/ Directed by: Meriem Mesraoua
Director of Photography: Mohamed Tayeb Laggoune
Sound engineer: Hafidh Moulfih
Sound Mixer: Thibaut Macquart
Sound Editor: Mikhael Kurc
Editor: Marie Molino
Makeup: Lynda Cherouati