Review: Workshop (2020)
Orizzonti Corti Competition, 77th Venice Film festival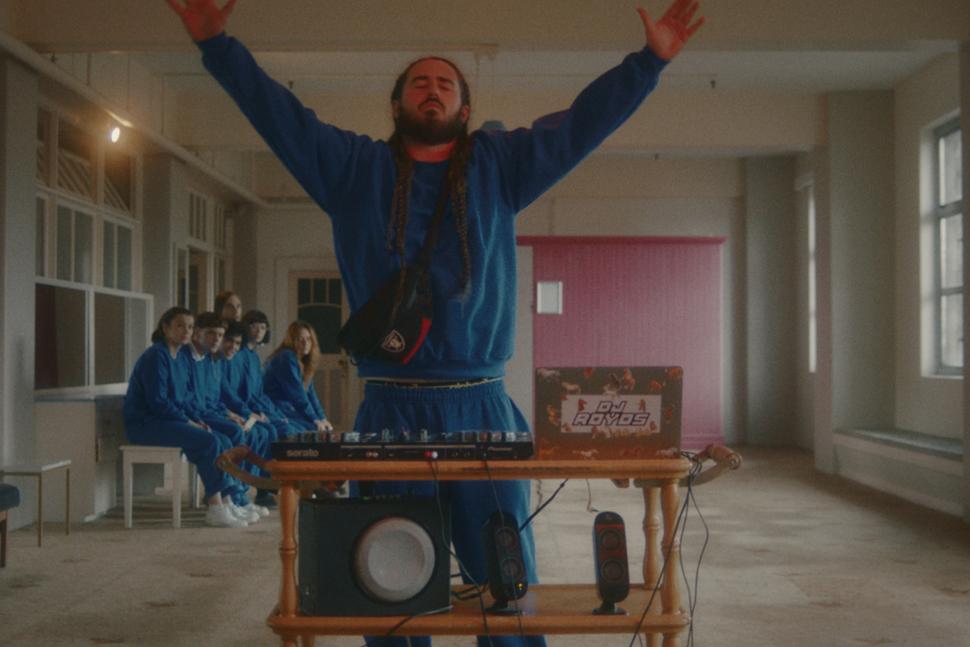 They are everywhere – ads for workshops of all possible kinds. They hang on bulletin boards, they pop up in paid advertisements on the social media. Countless experts are trying to sell their indispensable knowledge, and the world is full of people who believe that the truth is out there in the world wide web. Judging by the number of offers, not only offering genuine expertise, but also selling fog is a lucrative business. And it's all up for grabs, so to speak, especially since the outbreak of Covid-19.
Seven young people sign up for the "Confronting your toxic parents" workshop that takes place in a vast conference facility in Upper Hut (in real life, an abandoned racecourse with multiple buildings on its premises), judging by its architecture – probably built somewhere in the 1970s. Their therapist Jo Pressburger (Gabe McDonnell), a woman we are introduced to while she's rehearsing her introductory speech, seems a bit of an oddball right from the opening scene. "You are all here because your parents, in some way or other, fucked you", she goes, before the camera shows a completely empty room.
In 2019, director Judah Finnigan was one of the three directors hired by the Toi Whakaari New Zealand Drama School to make a short film within the frames of a programme called Toi Film. This deal which brought him $15,000 NZD and a carte blanche regarding directorial choices, came with a special condition. Finnigan was obliged to cast seven drama school students assigned to play speaking roles in the film. Before even knowing what the film was going to be about, he had his cast.
Playing with different ideas about the potential scenario, the director kept coming back to the questions of childhood trauma. Motivated by his personal experience gathered during years of therapy, he penned a comedy about young people burdened by domestic problems.
As funny as the unorthodox (ostensible) therapy sessions might be painted in Workshop, they deal with the real-life family traumas: parents' expectations of their children, their selfish demands and the pressure they put on their offspring. Many doors are opened ajar, showing different forms of toxicity.
The film was woven around the script whose dialogues were changing along the three-day shooting process, and its strength lies in the interactive improvisational abilities of the cast that doesn't turn the original idea into a chaotic narrative.
A small twist comes in the film's second half when the coach is unmasked as a scam, but the anger doesn't turn towards her, and the participants find the courage to resist their parents by remembering bizarre lessons thought at the workshop. At the same time, the viewer is left to ponder if each of the cases should be treated with the equal portion of empathy. Some stories, as well as memories, are simply different than others.
Workshop screened in the official selection of Orizzonti Corti competition at the 77th edition of Venice Film Festival.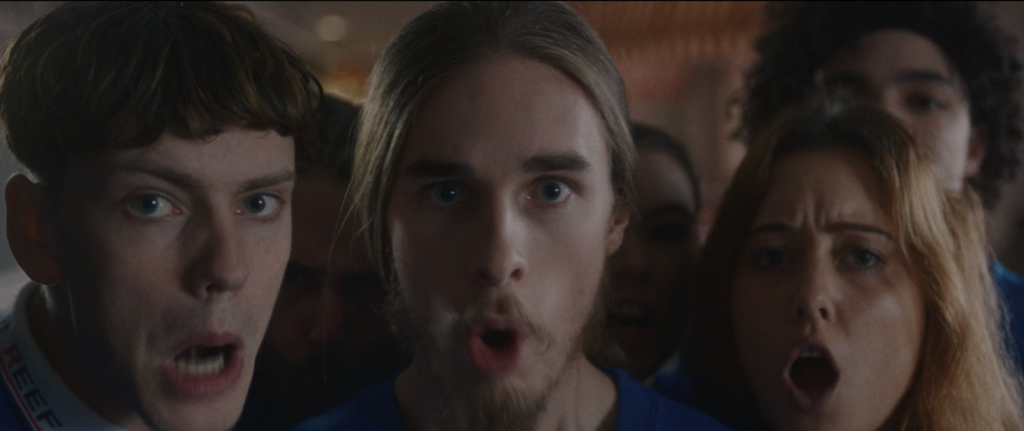 ---
Original Title: Workshop
Country: New Zealand
Language: English
Runtime: 16′ 28"
Comedy
Production company: Films Ltd.
Producer: Olivia Shanks
Executive Producer: Vaughan Slinn, Brita McVeigh
Production Manager: Kyrie Mactavish
Written & Directed by: Judah Finnigan
Cinematographer: Matt Henley
Sound Recordist: Lachlan Crane
Art Director: Gabriela Seager
Makeup & Hair: Jose Maria Noriega Riestra
Costume: Gabriela Rocha, Sheena Stanger
Colourist: Alana Cotton
Editor: Paul Wedel
Music: Gabriela Rocha, Sheena Stanger
Cast: Elizabeth Winders, TJ Snow, Richard Crouchley, Danielle Meldrum, Rasmus Wessman, Lydia Bensky, Zechariah Julius-Donnelly, Gabe McDonnell, Tina Cleary, Richard Chapman, Claire Waldron, Leah Jeffries, Grant Beban