Review: 4 AM (2021)
Venice Film Festival
Orrizoti Corti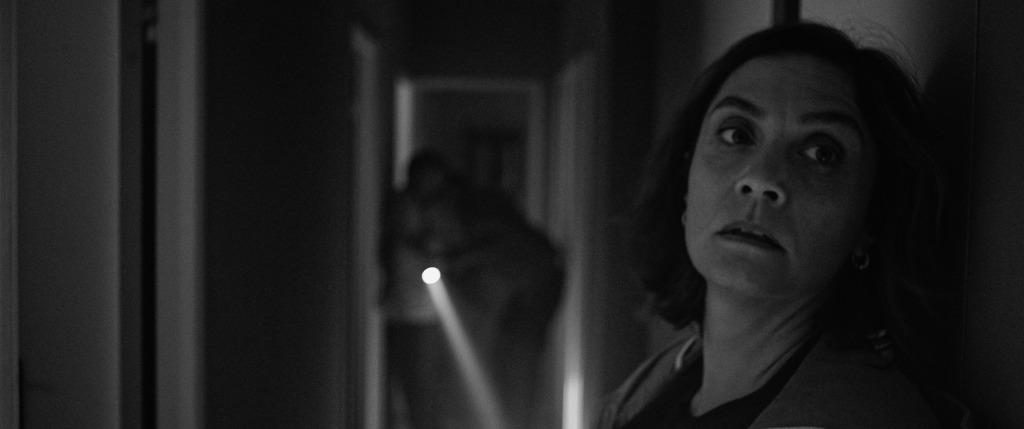 After the Bataclan terror attacks in November 2015 in Paris, the government of France has imposed the state of emergency, allowing the police to act faster on suspected terrorism indications. It is safe to assume that the newly acquired powers were abused, also when fighting the "regular" crime.
That is the context of Mehdi Fikri's short action thriller 4 AM whose plot unfolds over the course of half and hour to one full hour of one night in November 2015, maybe in Paris, maybe in some other French city. (It was filmed in Strasbourg, but the environment could be easily imagined as a typical Parisian "banlieu".) The plot follows a crew of police investigators and SWAT team on a raid on a couple of apartments in a building populated mainly by the people of African and North-African descent.
The film competed at Orizzonti Corti section of this year's Venice Film Festival. However, its approach that combines the social relevance, the so-called elevated genre filmmaking and clear nods to Mathieu Kassowitz' seminal film La Haine (1995) should suffice for more bookings on the festival circuit.
The opening shot rotates around different axes to land on the car where a female police officer (Jeanne Rosa) is sleeping. She is woken up by her colleague to become the protagonist of sorts, or at least our point-of-view character for the action that goes off the rails for the reasons of bad intelligence, in every sense of the term, from false information, to bad planning and over-reliance on the abuse of the position of power.
The whole film consists of longer, dynamic shots in black and white, carefully edited to paint the picture of chaos in detail. With Andrea Boccadoro's eerie and unnerving soundtrack on strings that creates the atmosphere and dictates the general emotional tone and Fikri's precise directing, it is a good watch and an elegantly done clear insight into the state of things in contemporary Europe.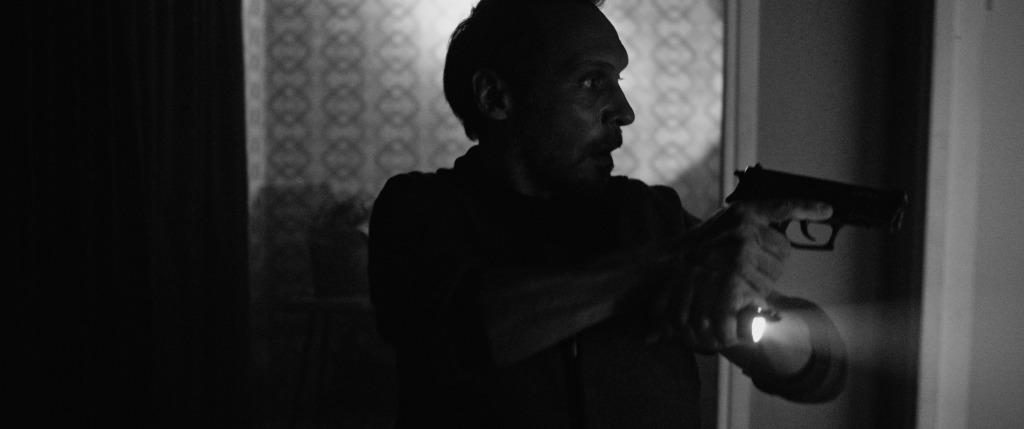 ---
Original title: Descente
Year: 2021
Runtime: 11' 09''
Country: France
Language: French
Directed by: Mehdi Fikri
Written by: Mehdi Fikri
Cast: Jeanne Rosa, Jisca Kaluanda, Yannick Choirat, Satya Dusaugey, Fabien Bilheran, Bruno Dreyfurst, Mouss Zouheyri, Kader Kada
Cinematography by: Sébastien Goepfert
Editing by: Hoël Sainleger
Music by: Andrea Boccadoro
Sound by: Martin Sadoux, Philippe Deschamps
Production design by: Laure Satgé
Costume design by: Gaëlle Charre
Produced by: Bastien Daret, Arthur Goisset, Robin Robles
Production company: Topshot Films
Supported by: Strasbourg Eurométropole, Région Grand Est, CNC, OCS, PROCIREP, ANGOA