Review: Don't Get Too Comfortable (2021)
Venezia 78
Orrizonti Corti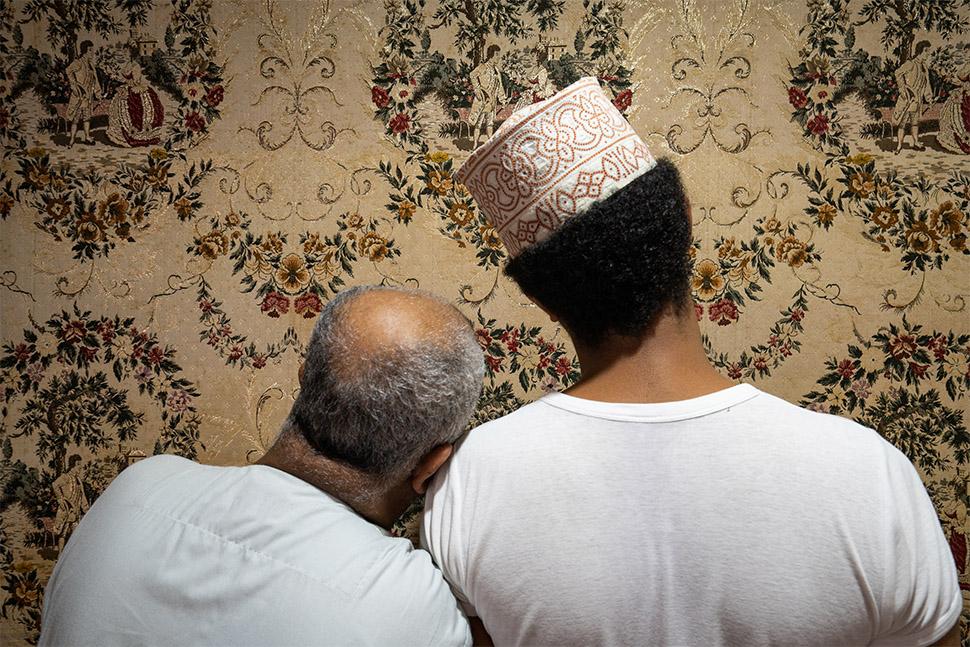 The titular sentence of the film Don't Get Too Comfortable written and directed by Shaima al-Tamini pretty much sums up the destiny of the family consisting of several generations of migrants. At the end of her film that premiered at Orizzonti Corti competition of Venice, she contrasts the title with the quote by G.M. Davis, stating "Trust where your ancestors plant you." The balance between the two is quite hard to achieve.
The verbal content of the film is a letter al-Tamimi wrote to her late grandfather that examines the migrant roots of the three generations in the family. The grandpa used to live in Zanzibar under the British rule, where he operated the restaurants. When the war broke out there, he went back to his home country of Yemen. Shaima's father emigrated to Kenya as a teenager, before going back to the newly found country of United Arab Emirates. Although a Yemeni citizen, Shaima knows almost nothing about her country on the ground level, but her citizenship limits her options, and the question where to go next looms over her.
From the opening on, it is clear that Don't Get Too Comfortable is quite a technical piece of cinema that combines the documentary content with experimental execution. We can see multiple projections, with concrete imagery blending into something abstract, slow-paced cross-fades in the editing and different techniques of manipulation with the photographic material, both newly obtained and sourced from personal archive, from relatively standard collaging to gentle animation in order to maximize the emotional impact. The treatment of the languages in out of this world, three of them tend to mix in the same sentence, beautifully picturing the divided identity of the filmmaker.
In all that, Don't Get Too Comfortable seems very clear and sincere, establishing an emotional link to the viewers and explaining the very peculiar situation of being a life-long emigrant and belonging nowhere. There are no clichés here, no attempts to squeeze some sympathy for the destiny of the Yemeni people and its diaspora scattered all over the world. It is a personal journey in which Shaima al-Tamimi tries to figure something out herself. The result is uncertain, but her road to it is quite artful.
---
Runtime: 9' 10''
Countries: Yemen, US, The Netherlands, Qatar, United Arab Emirates
Languages: English, Swahili, Arabic
Directed by: Shaima al-Tamimi
Written by: Shaima al-Tamimi
Narrated by: Shaima al-Tamimi
Cinematography by: Shaima al-Tamimi
Editing by: Mayar Hamdan
Animation by: Mayar Hamdan
Sound design by: Nadim Maalouf
Sound recording by: Faleh Hannoun
Produced by: Mayar Hamdan
Supported by: Magnum Foundation, Prince Claus Fund, Women Photograph + Nikon USA, Doha Film Institute