Review: Days Without (2021)
Stockfish Film Festival
Shortfish Competition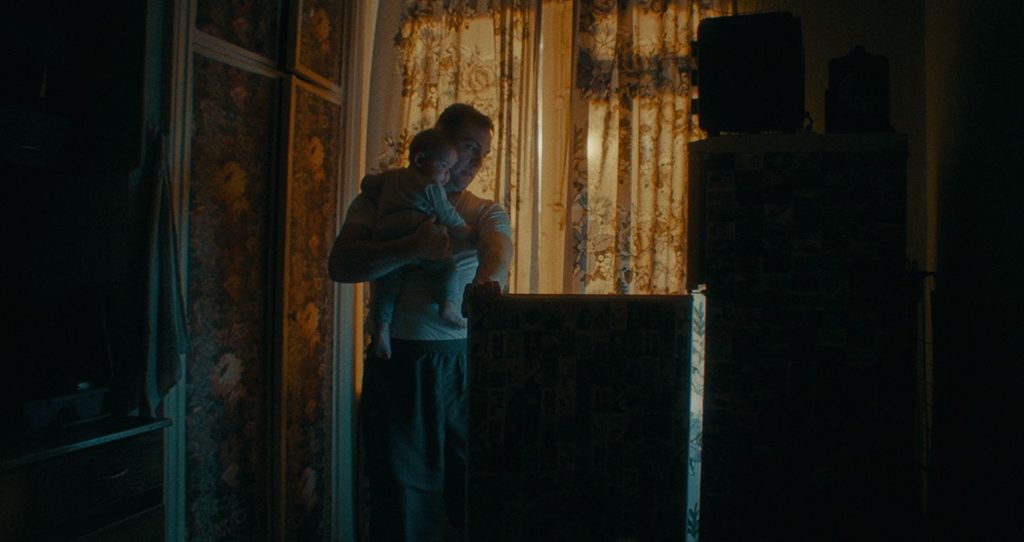 Nikolai (Nikolai Bentsler) delivers his wife Katya (Stacy Meriamaa) to the clinic after she probably tried to harm either herself or their one-year-old baby Sophia (Aurora Emily Trubetsky). The woman is initially in denial of her postpartum depression, and scared of losing her child to social services, but at the end she gives up and checks into the hospital. So far, so good.
In his graduation short from the Baltic Film, Media and Arts School in Tallinn Days Without, Ívar Erik Yeoman tackles a heavy-weight topic: depression and its consequences, showing genuine understanding for the working class milieu his drama is set up in. The script written by Stella Carneiro is dialectical as it based on the concept of a silent dialogue of oposed sexes, and strongly connected to a very specific milieu – the one of the Estonian Russian-speaking minority.
Carneiro follows a very simple line of thoughts, namely that love and good intentions are not enough to overcome obstacles, out of which she builds a solid foundation for a much more complex narrative. The life depicted in Days Without is the one of a working-class man who has to come to terms with the new situation without losing both his job and respect in the eyes of his colleagues and neighbours. The inner struggle is almost worldless and very physical, and Nikolai Bentsler's brings that feeling to the screen with an incredible ease.
He plays a man who, originally determined to help his wife to get better and bring back the family life to normality, slowly comes to realization that taking care of a toddler isn't exactly a walk in the park, especially if one has to turn up for work and pretend like everything is just fine which we at the end of the film even believe in.
To tear oneself apart from the gloom would need a slightly different setting than the so called social housing typical of the post WWII Russian colonial era. The cold concrete facades of buildings executed without any sense of beauty are practically pressed against each other, and the winter blues adds to their hostility. Blue is also the photography for the most of the film's runtime, turning Nikolai into the blurry contours of himself against the unfriendly light of almost completely dark days, caught so wonderfully by the lens of the Brazilian cinematographer Aline Belfort.
Days Without is a powerful short drama about a topic often presented one-dimensionally simple. It goes 'backstage' to show the other side of the story, not dropping the focus from its starting point.
The film can be currently seen at the Brussels Short Film Festival, in the Next Generation Competition.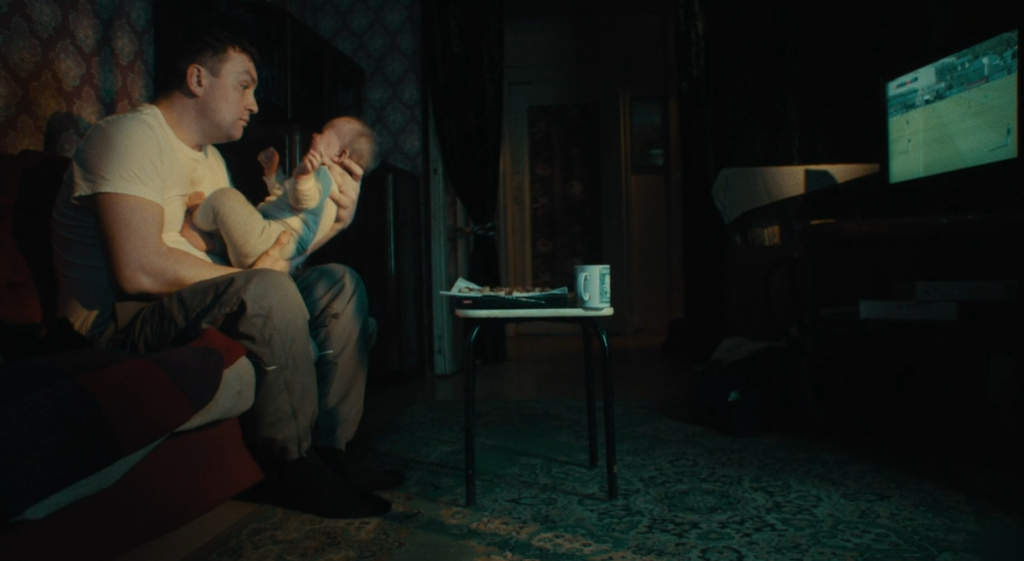 ---
Original Title: Проходят дни
Country: Estonia, Scotland, Portugal
Language: Russian
Year: 2021
Runtime: 15'29"
Directed by: Ívar Erik Yeoman
Written by: Stella Carneiro
Producer: Beatriz Almeida Tafner
Cinematographer: Aline Belfort
Camera: Michele Diniz
Cast: Nikolai Bentsler, Aurora Emily Trubetsky, Tiina Tauraite, Stacy Meriamaa
Editor: Felipe Polo
Sound: Mazin Helal
Art Assistant (on set): Matthias Veinmann
Art Assistant: Hele-Riin Hallik
Costume Designer: Maria Kriisa
Costume Assistant: Mari-Liis Kriisa
Make Up Artist: Elsa Levo
Production Assistants: Maria Kasesalu, Romet Põhako
Grip: Daniel Chedid
Gaffer: Shishir Bishankhe
Boom operator: Hisham Sharafeddine
Sound Assistant: Andrea Mark
Ronin Operator: Reino Kuber
Post-production: Estudio Arco
Colour Correction: Brunno Schiavon
Conform and online editor: Isabel Beitler
Sound Designer/Re-recording Mixer: Mazin Helal
Music Composer: Mazin Helal