Cannes review: Moonage Daydream (2022)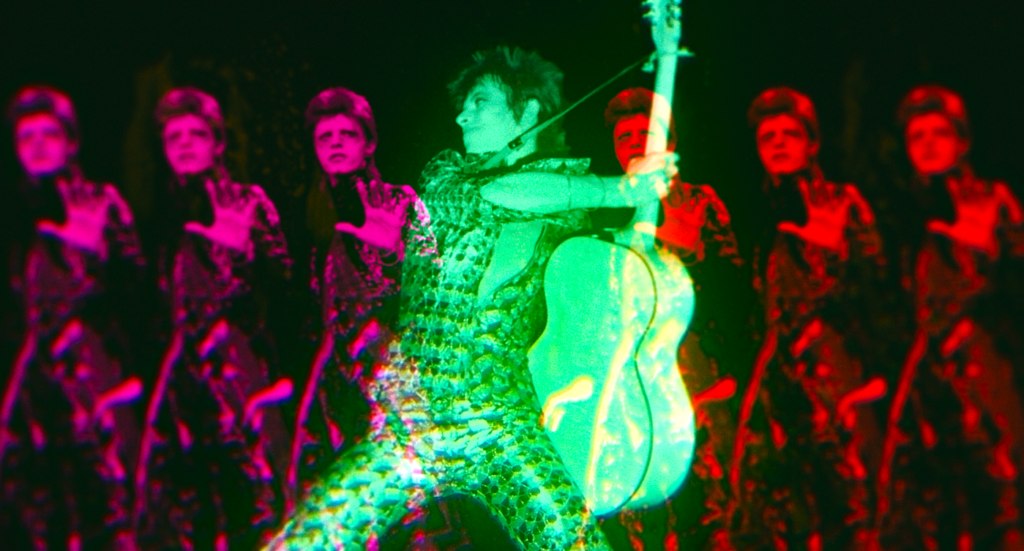 The last decade has seen an abundance of Bowie docs emerging, each with a quite specific focus. "Finding Fame" (2019) zooms in on the first five years of his career, "Five Years" (2013) focuses on his Berlin years in the late 1970s and transformation into an Eighties mainstream superstar, and its follow-up "The Last Five Years" (2017) concentrates on the final two albums, "Blackstar" and "Lazarus". Add to that the feature film "Stardust" (2020) and plenty of smaller TV docs and it becomes clear that the question needs to be asked: Do we need another Bowie documentary? Will there be anything new left to say?
As if anticipating this unwinnable race for new information, the director Brett Morgen has disconnected himself from the structural limitations imposed by a regular biographical music documentary and flown off in a completely opposite direction, emerging with an almost 2.5-hour psychedelic ride through a tidal wave of imagery and soundbites, punctuated by music performances. Although Morgen has taken off to space here, he still has the map. Events are presented in chronological order, and it helps to be at least vaguely familiar with the Bowie timeline, but it also feels that "Moonage Daydream" can be enjoyed on all levels, with or without any prior information. Other than that, there is not much explaining going on, no talking heads paying homage, or voiceover exposing facts. The timeline underneath is covered with countless film excerpts, pop culture imagery and a variety of pictures of cultural luminaries, ranging from Pina Bausch to Aleister Crowley.
The only words we hear come from the man himself: from concerts and interviews (these old interviews are often so cringe-inducing because next to the artists the hosts seem completely clueless) and some truly wise and forward-looking spoken words, where he explains himself very eloquently as an artist, becoming a true inspiration to anyone who is willing to let go and explore in a similar manner, but hasn't quite mustered the courage to do that. Bowie becomes across as a true free spirit, reminding us that "the artist only evolves being slightly out of the comfort zone", and we are witness to his transformations, reinventing himself constantly, but always staying true to the muse.
It's a nice touch that the songs in the film are mostly fully featured, letting music lead us on this journey. Those who know Brett Morgen's fabulous Nirvana documentary "The Montage of Heck", kind of know what to expect, and those who love Bowie, are in for a wild ride.
The only reservation would be the fact that the 21st Century is practically omitted. The first two hours end together with the end of the century, with Bowie singing "20th Century Dies" ("I Have Not Been to Oxford Town"), and the remaining 20 minutes act mostly as recap, with a few rare shots of Bowie in old(er) age. Granted, some of the last strong Bowie images come from that time, the suited yuppie ("Jump They Say"), or the Union Jack tailcoat ("Earthling"1), but the 21st Century has been so generous to Bowie and Bowie fans alike. His "Blackstar" album ranks among his finest work and would have certainly deserved a spot in the film. Rarely can an artist age in such a graceful and artistically rewarding manner than Bowie. Not to mention the great resurrection trick in the end, when his records, pre-recorded in his final years, were still released and even charted long after his passing. Bowie might have left to another dimension, but he still managed to rule the music charts here, on our planet. There is nothing more Bowie than this, an exhilarating coup de grace from beyond the grave, that would have given the film a perfect ending.
---
1 Incidentally, Bowie's "Earthling", with Bowie on the cover wearing said tailcoat, came out on February 3, 1997, only about three weeks ahead of the definitive Britmania symbol of the year, Geri Halliwell's Union Jack dress worn at 1997 Brit Awards on February 24.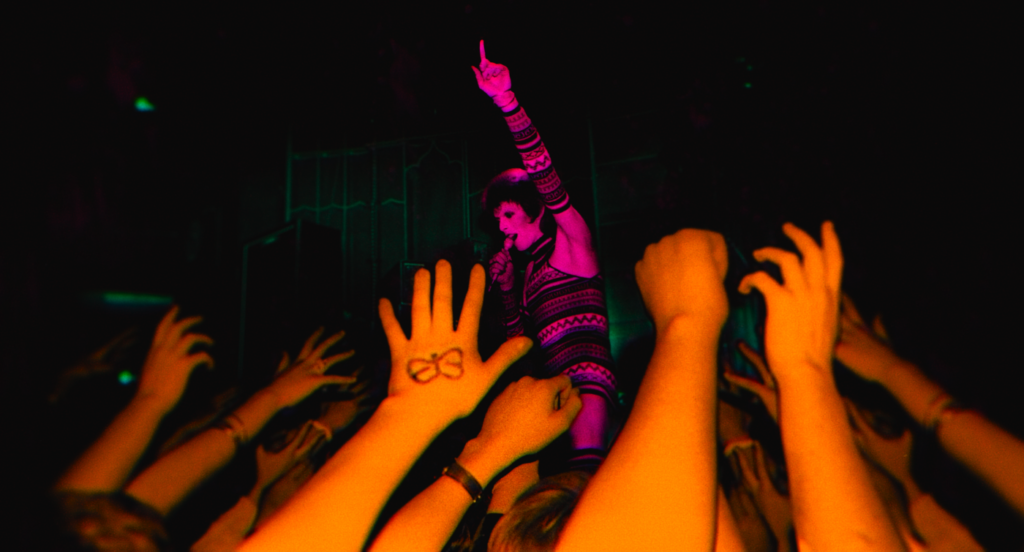 ---
Country: USA
Language: English
Year: 2022
Runtime: 140′
Written/ Directed by: Brett Morgen
Production: A Neon, HBO release of a BMG, Live Nation Productions, Public Road Productions production
Producer: Brett Morgen
Archival producer: Jessica Berman-Bogdan
Editor: Brett Morgen
Music: David Bowie